What to Ask During a Tummy Tuck Consultation?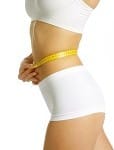 A plastic surgery consultation is one of the most important steps in the process of undergoing cosmetic surgery. Your consultation is the perfect time to get to know your prospective plastic surgeon, learn about your chosen procedure and ask any questions you may have about what to expect before, during and after surgery. To help you better prepare for your abdominoplasty (tummy tuck) consultation, here are a few of the questions you should be sure to ask your plastic surgeon.
#1: Are you certified by the American Board of Plastic Surgery?
The answer should be "yes"! Dr. Greenwald is an experienced, board certified plastic surgeon. Read more about his credentials.
#2: At which hospitals do you have admitting privileges?
Be sure that the plastic surgeon has admitting privileges at local, reputable hospitals, and that his or her privileges are specifically for tummy tuck surgery (or whichever procedure you are having).
#3: How many years of experience performing tummy tuck surgery do you have?
Hopefully, you are not the surgeon's first patient.
#4: May I see before-and-after photos of your past tummy tuck patients?
Remember, any trustworthy plastic surgeon is happy to share photos of his or her patients. If the surgeon is not willing to show you photos, it is a red flag. Also, when looking at before-and-after photos, be sure to pay specific attention to the patients who have body types and frames similar to yours, so you can get an idea of what your results might look like.
#5: How should I best prepare for my day of surgery in the weeks and days leading up to it? What do I need to know for my day of surgery?
Some of this information might be included in the patient forms the plastic surgeon's office supplies, but it does not hurt to get an idea of what to expect.
#6: Recovery questions such as: What is the recovery period like? How long is the recovery process? What will my limitations be during the initial days following surgery? What arrangements will I have to make to prepare for the recovery process? What will my scar look like? When are my final results going to be realized?
Many people are surprised to find that the treatment area may be swollen for several weeks and that it generally takes some time for the final aesthetic results of surgery to become fully visible.
#7: What is the cost of the procedure, and what does this cost entail?
There are several costs associated with plastic surgery, including the surgeon's fee, the operating room cost, the cost of the anesthesiologist and a few small miscellaneous costs, such as the price of any needed medications and / or postoperative surgical garments. When inquiring about cost, make sure to verify what the quoted price covers.
#8: What do you do to minimize my surgical risks, and what are your safety and emergency protocols?
Make sure your surgeon takes every precaution available to minimize your risk of complications. Also make sure that he or she has a proper emergency protocol in place.
You may have additional questions regarding your tummy tuck procedure, but the questions above are important ones you want to be sure to ask during your consultation.
To schedule a consultation with Dr. Greenwald to discuss your body contouring treatment options, please contact his practice by calling (914) 421-0113.