Excessive Sweating Treatment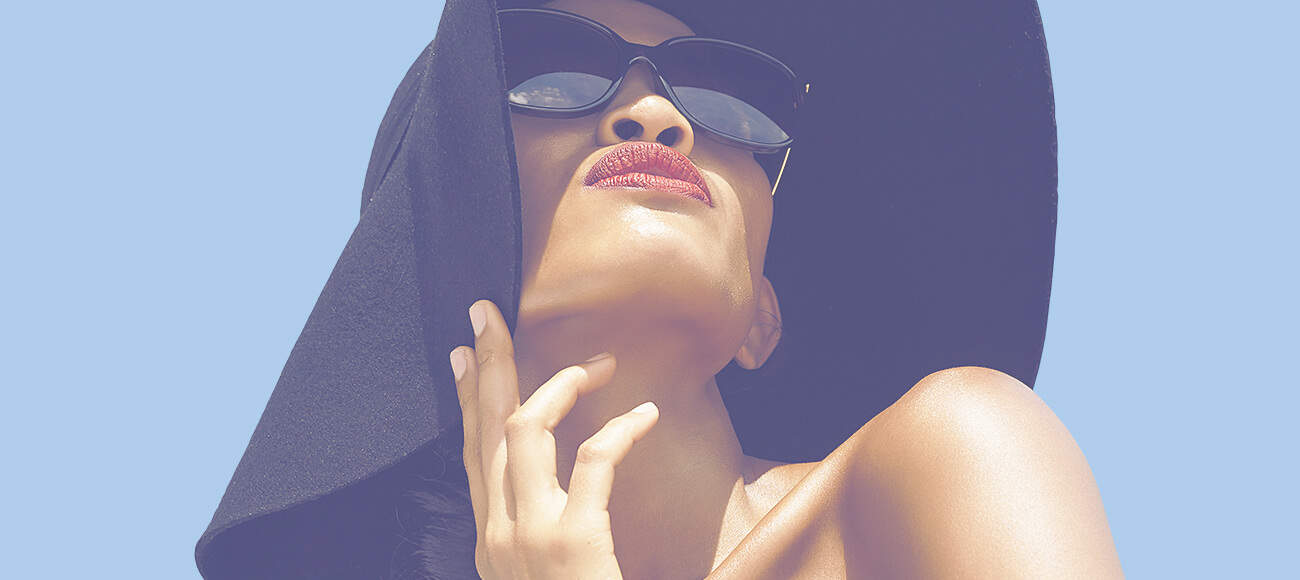 Excessive Sweating (Hyperhidrosis) Treatment in New York City & Westchester County
Manhattan, Harrison, & Carmel, NY
Nearly 3 percent of individuals in the United States suffer from excessive sweating, a medical condition known as "hyperhidrosis." That's approximately 7.8 million people. Just over 50 percent, or 4 million, of them suffer from axillary hyperhidrosis, or excessive underarm sweating.
For people suffering from excessive sweating, it is more than a simple cosmetic concern. The condition can cause individuals to feel extremely self-conscious and embarrassed and keep them from engaging in certain social situations, such as giving a presentation at work or attending a party. Fortunately, Dr. Joshua Greenwald offers two treatment options to help alleviate excessive underarm sweating, so patients no longer have to worry about this pesky problem.
Precision TX for the Treatment of Axillary Hyperhidrosis
For individuals who would rather undergo one treatment to alleviate their axillary hyperhidrosis with long-lasting results, Precision TX laser treatment might be the answer. With Precision TX, Dr. Greenwald inserts a laser fiber into the treatment area, delivering laser energy beneath the surface of skin into the underlying tissue layers. The heat from the laser energy damages the underarm sweat glands located in the deeper tissue layers, so they produce much less sweat.
Before starting Precision TX treatment, a local anesthetic is administered, so patients are comfortable for the duration of treatment. Dr. Greenwald makes a small 2-mm incision in the armpit area, through which he inserts the laser fiber. Once he has delivered the laser energy into the targeted area, he repeats the procedure on the other underarm.
The procedure is relatively quick — it takes about an hour — and is performed in the office. The treatment area may be mildly swollen for about one week following treatment. The patient may still sweat for two to six months after the procedure, but should start to notice a dramatic reduction is sweating thereafter. The results are extremely long lasting, and treatment typically does not need to be repeated.
BOTOX Cosmetic for the Treatment of Excessive Sweating
Most individuals know that BOTOX Cosmetic treatment can be used to relax facial muscles temporarily, thus smoothing out the overlying wrinkles for several months. However, many people are not aware that BOTOX treatment can be used for another purpose: to treat excessive underarm sweating.
When injected in the armpit area, BOTOX Cosmetic temporarily reduces sweat production from the underlying sweat glands. The results become evident within about seven days and last between three and six months, before treatment must be repeated to maintain the original outcome.
Wave Goodbye to Embarrassing Excessive Sweating
If you are tired of avoiding social situations or physical activities that might trigger your excessive underarm sweating, contact Dr. Greenwald for help. He will review your medical history and listen to your concerns before recommending the treatment option that will help relieve your axillary hyperhidrosis, so you can wave goodbye to embarrassing excessive sweating!
To schedule a consultation with Dr. Greenwald to learn more about your excessive sweating treatment options, contact his practice by calling (914) 421-0113 today.