Male Plastic Surgery Procedures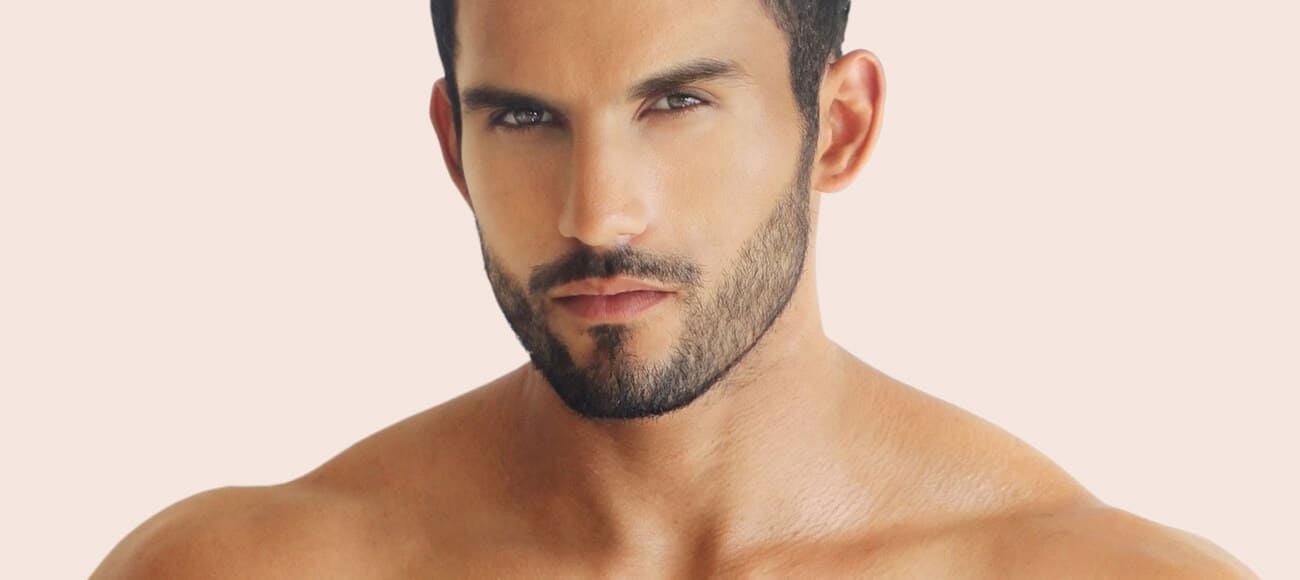 Male Plastic Surgery in New York City & Westchester County
Manhattan, Harrison, & Carmel, NY
The number of men seeking cosmetic enhancements has been increasing over the last 10 years. Dr. Joshua Greenwald, a board-certified plastic surgeon, has been helping his male patients achieve their aesthetic goals by offering a wide array of treatments. Some of the most popular procedure he performs are listed below. If the treatment you seek is not listed, contact us today to learn how we can help.
The gold standard in male facial rejuvenation, facelift offers the most comprehensive results of all facial procedures because it addresses several signs of aging in the middle and lower facial areas. The procedure lifts and tightens the skin, underlying muscles and tissues to create smoother and younger-looking facial contours. Facelift is a great treatment option for men with moderate to severe sagging on the cheeks and mid-face; displaced fat that creates hollowed out cheeks, jowls, and deep creases; or folds around the lower eyelids, nose and mouth. There are many facelift techniques available today, including deep plane facelift and mini-facelift. When expertly performed, facelift can last several years.
Brow lift (also known as forehead lift), elevates sagging skin, tissue and fat on the brow to create a livelier and more refreshed eye appearance. By lifting and tightening the skin, Dr. Greenwald is also able to soften the appearance of frown lines, or creases across the forehead that often create an angry or concerned appearance. Dr. Greenwald modifies his surgical technique depending on the extent of correction desired. Brow lift is commonly performed with eyelid surgery for more dramatic enhancement of the eye area.
Eyelid surgery (blepharoplasty) addresses loose, droopy skin on the upper and lower eyelids that causes a tired and older-looking appearance. By removing excess skin on the upper eyelids, eyelid surgery can also restore a clear line of sight. The procedure can also minimize the appearance of puffy under-eye bags, fine lines and wrinkles on the lower eyelids.
Fat injections, which are performed through a procedure called fat transfer, involve taking unwanted fat from a donor area and reinjecting it into the facial features to restore youthful fullness. Fat injections can be used to add volume to sunken cheeks or hollows under the eyes, or augment naturally thin or aged lips. Dr. Greenwald can remove unwanted fat from various body areas, including the buttocks, thighs and abdomen.
Male rhinoplasty is a popular facial procedure used to resize or reshape the nose. It can correct a number of cosmetic imperfections, including a crooked nasal tip, bulbous nasal tip or bump on the nasal bridge. The procedure can also improve the nasal structures to restore proper breathing function.
Male breast reduction surgery treats gynecomastia, a common medical condition characterized by excessive breast tissue. The procedure eliminates excess tissue, fat and skin to create a flatter and more classically masculine chest.
Tummy tuck (abdominoplasty) eliminates loose skin and localized pockets of fat for a slimmer and firmer abdomen. If necessary, tummy tuck can repair weakened or separated muscles for a flatter contour.
The gold standard in fat removal, liposuction reduces unwanted pockets of fat that are hard to remove with diet and exercise alone. Male liposuction can be used to remove localized fat from the abdomen, hips, thighs, buttocks, knees, back, upper arms and other body areas.
Dr. Greenwald offers various liposuction techniques, including SmartLipo, a technique that uses laser energy to break up fat cells. SmartLipo involves fewer side effects and less downtime than traditional liposuction.
Lower body lift improves the body's contours by removing excess fat and skin from the abdomen, waist, hips, buttocks and thighs. The procedure also lifts and tightens skin on these areas to create a slimmer and firmer appearance.
CoolSculpting is an innovative procedure that uses fat freezing technology to painlessly and permanently destroy fat cells. The procedure can be used to slim down the abdomen, waist, back and other body areas.
Post-bariatric surgery removes loose skin and improves poor contours following massive weight loss.
Contact Dr. Greenwald Today
Dr. Greenwald invites you to schedule a personal consultation to learn more about your male cosmetic surgery options. Book your appointment by filling out our contact form today.