Rhinoplasty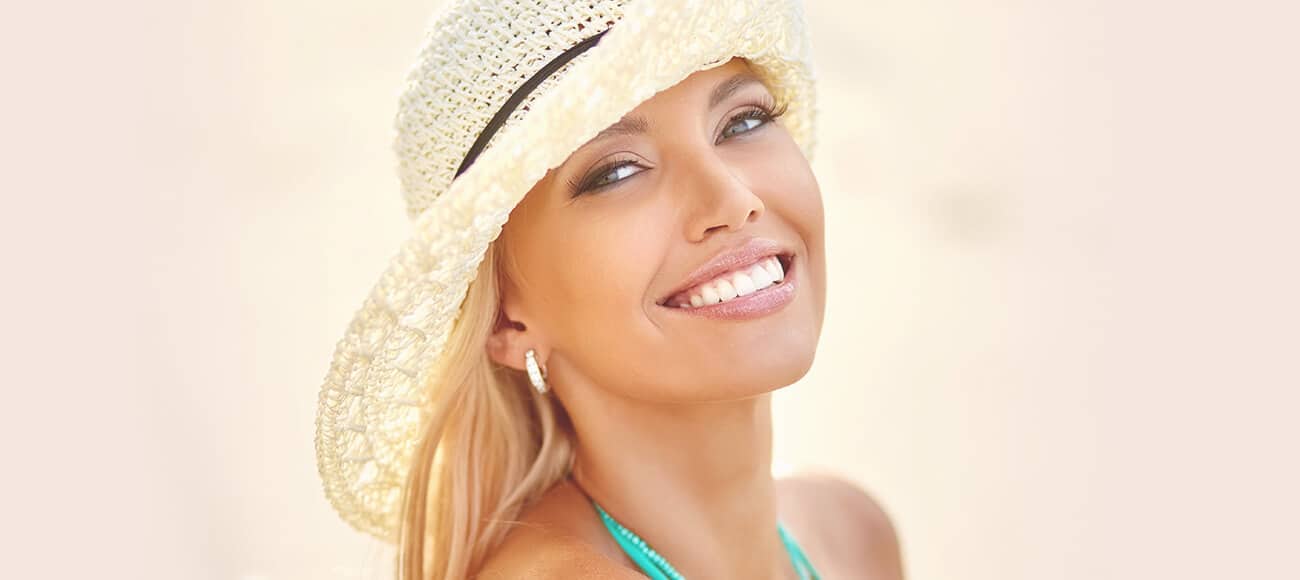 Nose Surgery (Rhinoplasty) in New York City & Westchester County
Manhattan, Harrison, & Carmel, NY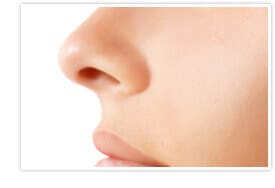 The impeccable reputation of Dr. Joshua Greenwald attracts numerous Westchester County rhinoplasty patients every year. He treats all patients with the utmost attentiveness and compassion, consistently delivering highly rewarding aesthetic results. Please peruse the paragraphs below to learn how nose surgery in NYC / Westchester can help you realize your dreams of a beautiful, proportionate nose.
Rhinoplasty: Is It for Me?
Because the nose is the central feature of the face, even slight changes to its shape and/or size can greatly enhance the appearance of the whole face. As an accomplished rhinoplasty surgeon, Dr. Greenwald is experienced at reducing prominent humps, refining the tip of the nose and altering the size of the nostrils. Depending on the extent of the reshaping needed, he uses either the open or the closed rhinoplasty technique. Both approaches produce remarkable enhancement results that improve both the appearance and self-confidence of rhinoplasty patients.
Nose Surgery with Dr. Greenwald
Recognizing that undergoing nose surgery can be a complex decision, Dr. Greenwald strives to thoroughly educate his patients. By explaining each procedure in great detail and answering any questions his patients might have, Dr. Greenwald helps them make informed, confident decisions regarding their treatments. In addition, this approach reduces patients' anxiety, which helps lead to better surgical results. To further increase patient comfort, skilled nurses are always at hand to attend to patients' every need and concern.
If you are not satisfied with the appearance of your nose and have been considering rhinoplasty, use our contact page to schedule a personal consultation with the renowned Westchester nose surgery specialist, Dr. Greenwald. He will conduct a thorough evaluation to assess your aesthetic needs and recommend the best treatment plan.
At Dr. Greenwald's plastic surgery New York City offices, patient satisfaction and comfort are the utmost priorities. This treatment philosophy has helped Dr. Greenwald and his team achieve a reputation as some of the leading brow lift, eyelid surgery and hair restoration specialists. In addition, Dr. Greenwald is regarded as one of the most accomplished fat injections and facelift surgeons. Please visit the respective pages to learn more about these treatments and how they can help you realize your aesthetic goals.
How Much Does Rhinoplasty Cost?
The entire cost of undergoing rhinoplasty, or nose surgery, with Dr. Joshua Greenwald, a top New York City plastic surgery provider, varies based on: each patient's unique facial structure and cosmetic desires for surgery; the nature and complexity of the cosmetic surgery procedure; and if any adjunct surgical or nonsurgical procedures are performed. In general, however, the main fees costs associated with nose surgery are: the rhinoplasty surgeon's fee, the anesthesia fee and the operating room fee.
Rhinoplasty Recovery Chart
| | |
| --- | --- |
| Preoperative | Patient's preoperative testing is reviewed. Patient will have filled prescriptions for pain medications and antibiotic. Meet with Dr. Greenwald, our anesthesiologist and nurses. |
| Day of Surgery | A rhinoplasty takes between 90 and 120 minutes. Patient receives an intravenous antibiotic prior to beginning procedure. |
| Recovery Room | Approximately 1 hour - you must be sent home with a responsible adult who should plan on spending the night with you. |
| After Surgery | Patients are sent home. Patients should be ambulating to go to the bathroom but limited to walking around the house. The head should be kept elevated on several pillows. |
| Postoperative Visit #1 | Typically 5-7 days after surgery. Incisions are checked. Sutures are trimmed if needed. Nasal spint is removed. Most patients are able to return to a desk job if needed - usually depending on how much bruising is present. |
| Postoperative Visit #2 | Usually about three weeks after surgery. Able to begin light walking on treadmill. |
| Postoperative Visit #3 | Patient's are typically seen 3-4 months after surgery and then yearly. |
| Postoperative Visit #4 | Patients are seen 9-12 months after surgery for postoperative photographs. |