Inverted Nipple Correction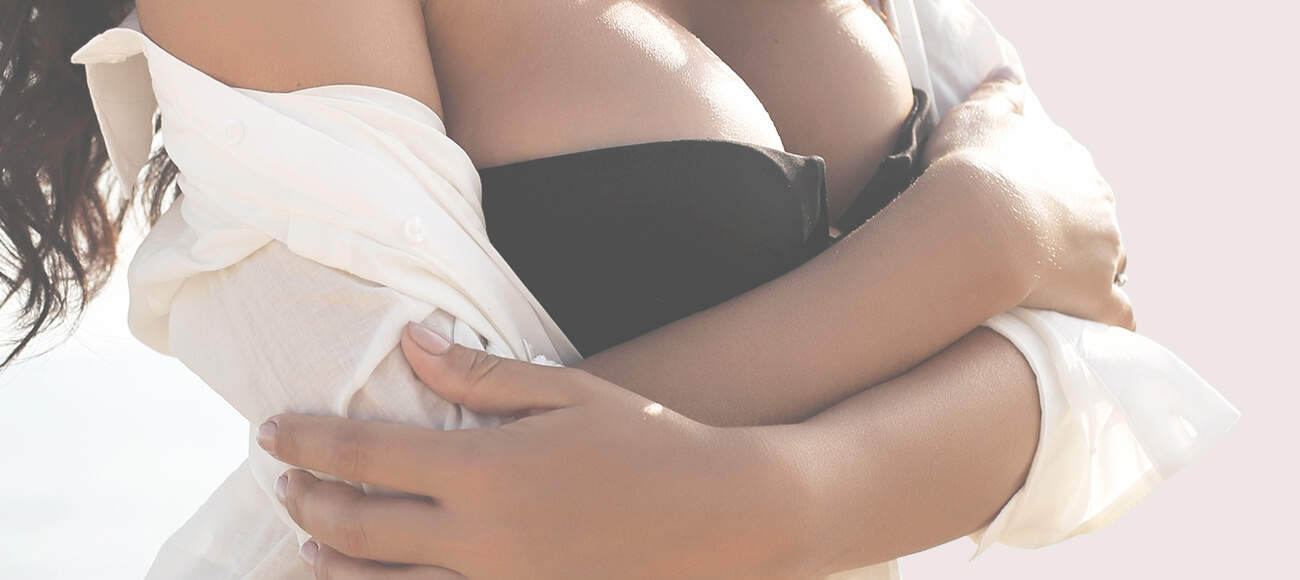 Inverted Nipple Correction in New York City & Westchester County
Manhattan, Harrison, & Carmel, NY
Overview of Inverted Nipple Correction
The Surgical Procedure to Correct Inverted Nipples
Who Is a Suitable Candidate?
What Does the Procedure Cost?
Overview of Inverted Nipple Correction
At the plastic surgery practice of Joshua Greenwald, MD, FACS, the compassionate surgeon sees many women who wish to correct their inverted nipples. Some of these women are simply frustrated with the way their nipples look, while others see Dr. Greenwald because they are unable to breastfeed.
An inverted nipple usually occurs as the result of short or constricted milk ducts that internally tether the nipple. However, there are also other, less common causes of inverted nipples. The degree to which the nipples are inverted varies. There are three "grades" of nipple inversion, each reflecting the severity of inversion. They are:
Grade 1 – In this case, nipples are inverted, but they can be everted (poke out) either through manual stimulation or in response to cold temperatures. The nipples can remain temporarily everted. With grade 1 inversion, the milk ducts typically are not compromised, and nursing is possible.
Grade 2 – With this grade of inversion, the nipples are harder to evert, and any eversion is fleeting. Breastfeeding may be possible, but not in every case. This grade of inversion may be caused by a thickening of connective tissue (fibrosis) that is pulling the nipple inward.
Grade 3 – In this scenario, the nipples are severely inverted, and they do not evert at all. This usually means that the milk ducts are too short or constricted, rendering breastfeeding impossible. With grade 3 inversion, good nipple hygiene may become problematic, and infections or rashes may develop.
Depending on the degree of inversion, surgical correction of the problem may be a suitable option. Dr. Greenwald can also perform nipple inversion correction in conjunction with other types of breast surgical procedures, including breast augmentation.
The Surgical Procedure to Correct Inverted Nipples
Most inverted nipples require surgical intervention to obtain a permanently everted nipple. Dr. Greenwald everts the nipple and creates a small incision at the base of the nipple to access the milk ducts. The milk ducts are identified, and the ducts or other fibrous bands causing the constriction are selectively divided. Most ductal structures are preserved. Internal sutures are then placed to preserve the eversion of the nipple. Patients are sent home with a foam dressing and tape.
Who Is a Suitable Candidate?
Only a skilled, board-certified plastic surgeon such as Dr. Greenwald can correctly determine if someone is a suitable candidate for surgery to correct inverted nipples. Prospective patients should schedule a consultation appointment with Dr. Greenwald, so he can evaluate the degree of nipple inversion, establish candidacy and outline an appropriate treatment protocol.
Nevertheless, there are certain indicators of a suitable candidate for nipple inversion surgery. Good candidates for this procedure often include those who:
Have a sound self-image in general but are bothered by their inverted nipples
Are in sound general health, both mentally and physically
Have sensible expectations for what nipple inversion correction surgery can accomplish
Understand the risks of surgery but feel that the benefits outweigh the risks
What Is the Cost of Nipple Inversion Correction?
The final cost of nipple inversion correction varies greatly, depending on if surgery is needed and the extent of the required surgery. Prospective patients should schedule a consultation with Dr. Greenwald so he can assess their grade of nipple inversion. Following consultation and the assessment of the patient's needs, the Fairfield / Westchester County surgeon can provide a more precise quote.
Typically, the correction of inverted nipples can be performed under local anesthesia. Patients go home with a supportive dressing, and are able to shower and replace their dressing the next day.
Dr. Greenwald is proud to serve women in NYC, Westchester County and Fairfield County, including Greenwich and Stamford, CT. To schedule a private consultation with Dr. Greenwald, or to learn more about the correction of nipple inversion, please contact his New York practice by calling (914) 421-0113 today.