Post-Bariatric Surgery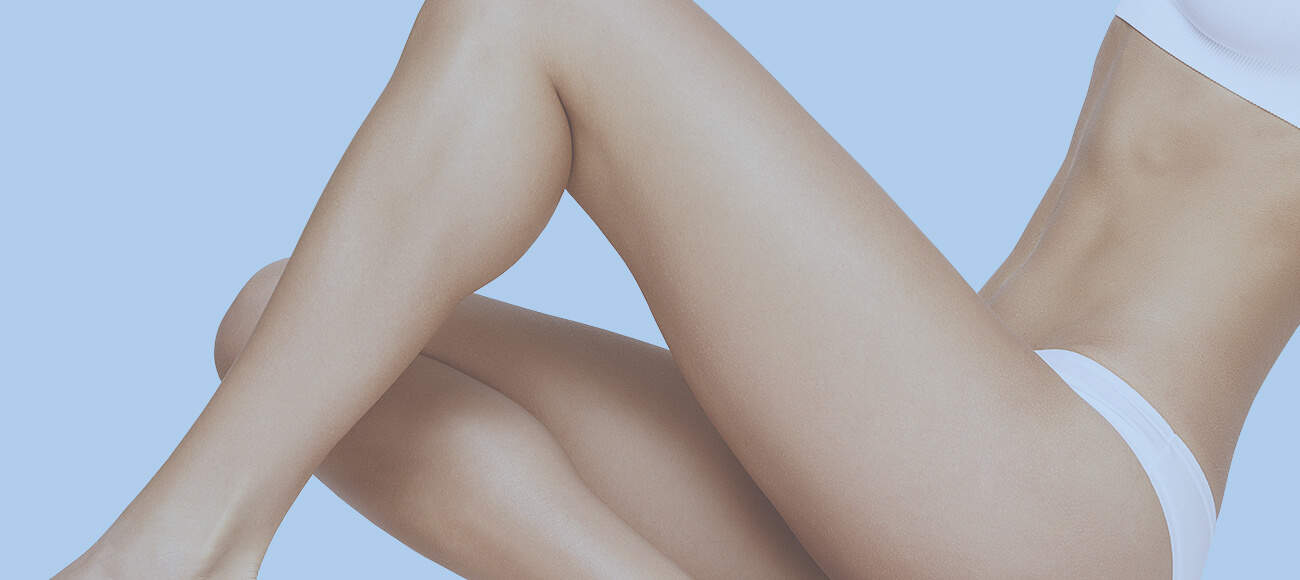 Post Bariatric Surgery in New York City & Westchester County
Manhattan, Harrison, & Carmel, NY
Dr. Greenwald is a renowned Westchester County cosmetic surgery specialist offering a variety of body contouring procedures. Recognizing that individuals who have lost a large amount of weight typically require several surgical procedures to realize their aesthetic dreams, Dr. Greenwald specializes in comprehensive post-bariatric surgery treatments. By skillfully combining elements of tummy tuck, liposuction, thigh lift and arm lift, Dr. Greenwald can achieve remarkable results that enhance the appearance and confidence of his Westchester, NYC and Manhattan post bariatric surgery patients. Please continue reading to learn more about post-weight loss surgery and Dr. Greenwald's treatment approach.
Why Get Cosmetic Surgery After Massive Weight Loss?
Most people who undergo bariatric (weight loss) surgery are delighted to see the excess pounds melt away. However, many of them notice an unwelcome side effect of rapid weight loss – a certain amount of excess skin on their thighs, buttocks, torso and arms. The redundant tissue is problematic for both aesthetic and medical reasons. It prevents weight loss surgery patients from showing off their newly slim body contours; and the excess skin is easily irritated, leading to painful rush and swelling. Dr. Greenwald can help formerly obese individuals resolve these problems by surgically removing the excess skin and fatty tissue and tightening the body contours.
Post-Bariatric Surgery Approach
Because post-weight loss surgery is a comprehensive, intricate procedure, Dr. Greenwald conducts thorough pre-surgical consultations. During this time, he evaluates each patient's health history and learns about his or her aesthetic desires. Dr. Greenwald also asks his Westchester County / Manhattan post-bariatric surgery patients to point out the body areas they feel most self-conscious about. Typically, the surgical treatment plan addresses these areas first. Depending on the needs of each patient, several surgical sessions might be needed to enhance the appearance of various body parts.
As a highly experienced NYC post-bariatric surgery specialist, Dr. Greenwald emphasizes that a comprehensive surgical approach is usually the best as it produces the most proportionate, natural-looking results. For example, a patient with sagging skin on both the abdomen and thighs should undergo tummy tuck and thigh lift to achieve a balanced appearance. Treatment of only one body part might result in an asymmetry, rendering the patient unhappy with the surgical results.
Post-Bariatric Plastic Surgery Procedures
Dr. Joshua Greenwald is dedicated to the pursuit of surgical perfection and complete patient satisfaction. He treats all patients with the utmost attentiveness, consistently delivering outstanding aesthetic results. Some of the procedures Dr. Greenwald performs most often include liposuction, tummy tuck and SmartLipo. In addition, he is regarded as one of the leading New York City arm lift and thigh lift surgeons.
If you have lost a large amount of weight and would like to explore your body contouring options, please use our contact page to schedule a consultation with the talented, compassionate post-bariatric surgery specialist, Dr. Joshua Greenwald, serving patients in NYC, Westchester County and Fairfield County, including Greenwich and Stamford, CT. Book your appointment by calling (914) 421-0113 today.