Facelift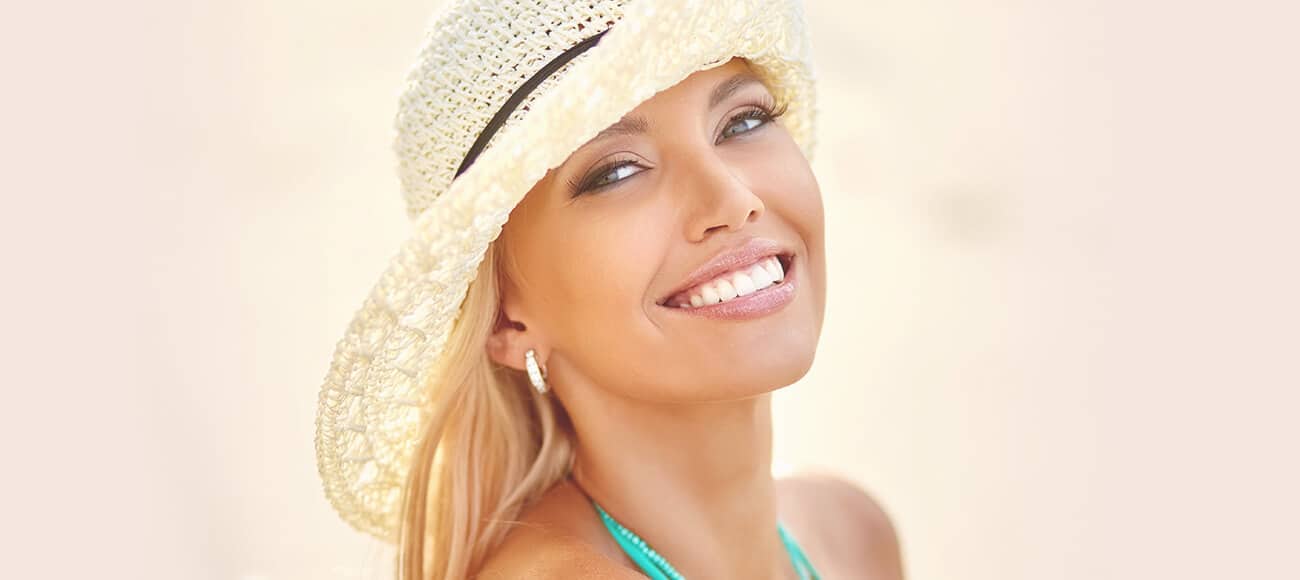 Facelift & Necklift in New York City & Westchester County
Offices located in Manhattan, Harrison, & Carmel, NY
As one of the most highly regarded Westchester County facelift surgeons, Dr. Greenwald specializes in advanced facelift surgery techniques. By carefully removing excess tissue and tightening not only the skin but the deeper structures of the face, he can deliver remarkable facial rejuvenation results that look completely natural. Dr. Greenwald's outstanding surgical skills and dedication have allowed him to earn a reputation as a leading Westchester facelift surgeon, and every year numerous patients come to him in order to achieve the beautifully refreshed facial appearance they desire. In the paragraphs below, Dr. Greenwald explains facelift procedure and the results it helps achieve.
Facelift: Is It For Me?
Many people in their 50s and 60s notice some sagging and loss of elasticity in their facial skin. In addition, fine lines become more prominent and wrinkles begin to appear on various parts of the face. As a result, a person might appear much older than he or she feels. A facelift can soften many signs of aging, thus improving the harmony between the inner and outer selves.
While each facelift patient ages differently, some of the more common signs of facial aging that can be corrected through a facelift surgery include:
Prominent jowls
Flattened cheeks
Deep nasolabial folds
Excess facial skin, muscle and fatty tissue
In addition to performing traditional facelift surgery, Dr. Greenwald offers a laser facelift procedure known as Precision Tx.
Facelift with Dr. Greenwald
In order to deliver the best possible results for each Westchester County facelift patient, Dr. Greenwald works diligently to develop customized treatment plans. He takes into account patients' bone structure, skin condition, health considerations and aesthetic wishes when determining which facelift techniques would produce the most flattering results. Sometimes, he recommends that patients undergo a combination of facial rejuvenation procedures, such as a facelift in conjunction with a neck lift. This particular combination treatment is very popular among mature patients in need of a comprehensive facial rejuvenation approach. If you would like to learn more about your facial beautification options, please contact Dr. Greenwald today.
At Dr. Greenwald's plastic surgery offices, all patients are treated with the highest respect and dedication. This approach, combined with Dr. Greenwald's outstanding surgical skill and refined aesthetic judgment, attracts numerous rhinoplasty, forehead lift and eyelid surgery patients every year. Other individuals Dr. Greenwald treats more often include fat injections and hair transplant patients.
How Much Does Facelift Cost?
The cost of facelift surgery with New York City cosmetic surgeon Dr. Joshua Greenwald varies depending on the following: each patient's distinct facial makeup and cosmetic goals for surgery; how complex the surgery is; and if any adjunct surgical or nonsurgical procedures are included (e.g., neck lift, nose surgery, injectable treatment, etc. Normally, however, the primary costs associated with facelift surgery are the fees charged by the cosmetic surgeon and anesthesiologist and the cost of the operating facility. Dr. Greenwald can review facelift surgery costs during a comprehensive consultation at his practice.
Facelift Recovery Chart
| | |
| --- | --- |
| Preoperative | Patient's preoperative testing is reviewed. Patient will have filled prescriptions for pain medications and antibiotic. Meet with Dr. Greenwald, our anesthesiologist and nurses. |
| Day of Surgery | A typical face and necklift takes between 3 and 4 hours. Patient receives an intravenous antibiotic prior to beginning procedure. |
| Recovery Room | Approximately 1 hour - you must be sent home with a responsible adult who should plan on spending the night with you. |
| After Surgery | Patients are sent home in a facelift dressing with typically 1 drain that will be emtpied through the night. Patients should be ambulating to go to the bathroom but limited to walking around the house. The head should be kept elevated on several pillows. |
| Postoperative Visit #1 | Usually the morning after surgery. The dressings are removed and the drain is removed. A lighter, less compressive dressing is placed. You are permitted to shower after this visit. |
| Postoperative Visit #2 | Typically 5-7 days after surgery. Incisions are checked. Sutures are trimmed if needed. Most patients are able to return to a desk job if needed - usually depending on how much bruising is present. |
| Postoperative Visit #3 | Usually about three weeks after surgery. Able to begin light walking on treadmill. Begin silicone scar therapy. |
| Postoperative Visit #4 | Patient's are typically seen 3-4 months after surgery and then yearly. |