Eyelid Surgery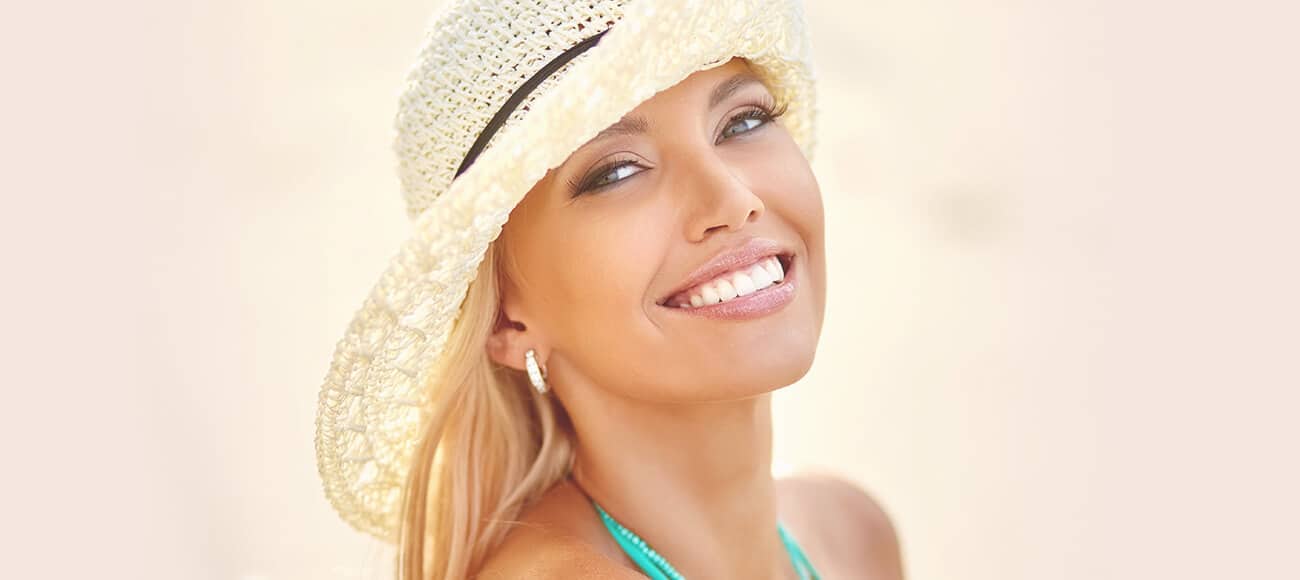 Eyelid Surgery (Blepharoplasty) in New York City & Westchester County
Manhattan, Harrison, & Carmel, NY
As the focal point of the face, eyes convey emotions and help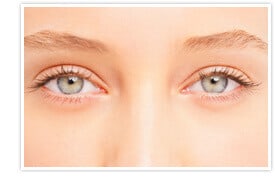 express our feelings and thoughts. Unfortunately, the eye area is often also the part of the face that develops the most visible signs of aging. As a leading Westchester County eyelid surgery specialist, Dr. Greenwald is highly skilled in blepharoplasty, a procedure that rejuvenates the eyelids. In the paragraphs below, he explains the blepharoplasty procedure and the results eyelid surgery Westchester patients can achieve through it.
Eyelid Surgery in Westchester County
Many patients who come to Dr. Greenwald desire to reduce eyelid puffiness and to remove the excess skin and fatty tissue from the eyelid area. Depending on the aesthetic needs and health considerations of each patient, Dr. Greenwald recommends and performs the most appropriate blepharoplasty techniques. For eyelid surgery Westchester patients with minor eyelid puffiness, he might perform a simple fat removal procedure, which leaves no visible scars. For individuals with more pronounced signs of aging, Dr. Greenwald typically suggests a more comprehensive approach that removes excess tissue and lifts the eyelids to a more youthful position. While this surgical technique requires several incisions, they are hidden within the natural eyelid creases and are unnoticeable to others.
As a highly experienced surgery specialist, Dr. Greenwald recognizes that often several facial rejuvenation procedures are necessary to achieve the best possible results. For example, many eyelid surgery patients benefit greatly from a forehead lift surgery, which addresses the areas between and above the eyes. Mature individuals with pronounced signs of aging might also require a facelift to enhance the appearance of the lower part of the face. Because each situation is unique, only a personal consultation with Dr. Greenwald can help you determine which procedures are the most suitable for you. If you would like to schedule a one-one-one consultation, please use our contact page.
Dr. Joshua Greenwald is a skilled plastic surgeon who treats all of his patients with the highest respect and dedication. Specializing in an extensive range of facial beautification procedures, he has helped numerous fat injections, hair transplant and brow lift patients realize their aesthetic goals. In addition, Dr. Greenwald is regarded as one of the most experienced Westchester County rhinoplasty surgeons. Please peruse the respective pages to learn more about these highly effective procedures.
How Much Does Eyelid Surgery Cost?
The cost of blepharoplasty, or eyelid surgery, differs depending on each person's particular facial structure and desired aesthetic outcome for surgery; how intricate the patient's plastic surgery procedure is; and if the patient has opted to undergo any additional surgical or nonsurgical procedures at the same time. However, the main costs associated with eyelid surgery are: the surgeon's fee, the cost of the operating room and the cost of the anesthesia.
Eyelid Surgery Recovery Chart
| | |
| --- | --- |
| Preoperative | Patient's preoperative testing is reviewed. Patient will have filled prescriptions for pain medications and antibiotic. Meet with Dr. Greenwald, our anesthesiologist and nurses. |
| Day of Surgery | A 4 lid blepharoplasty (upper and lower lids) takes between 90 and 120 hours. Patient receives an intravenous antibiotic prior to beginning procedure. |
| Recovery Room | Approximately 1 hour - you must be sent home with a responsible adult who should plan on spending the night with you. |
| After Surgery | Patients are sent home. Patients should be ambulating to go to the bathroom but limited to walking around the house. The head should be kept elevated on several pillows. Ice-soaked gauze and lubricating eye drops (artificial tears) should be used. |
| Postoperative Visit #1 | Typically 5-7 days after surgery. Incisions are checked. Sutures are trimmed if needed. Most patients are able to return to a desk job if needed - usually depending on how much bruising is present. |
| Postoperative Visit #2 | Usually about three weeks after surgery. Able to begin light walking on treadmill. Begin silicone scar therapy. |
| Postoperative Visit #3 | Patient's are typically seen 3-4 months after surgery and then yearly. |