Keller Funnel for Breast Implants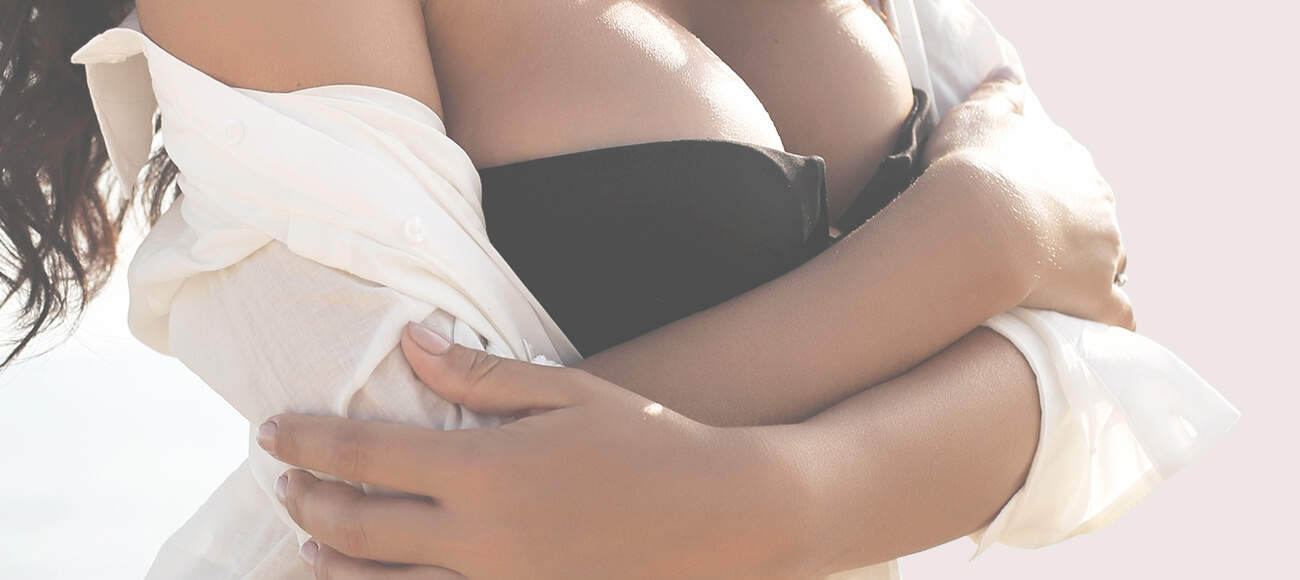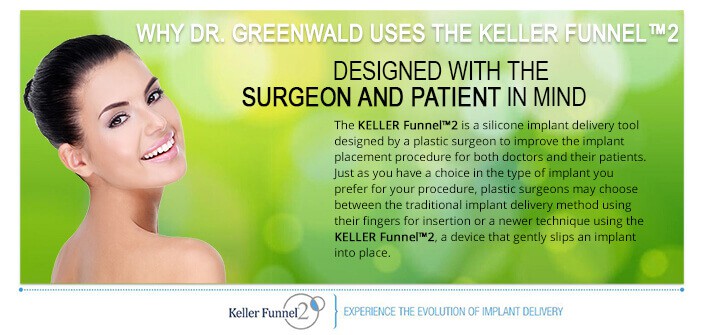 The KELLER Funnel for Breast Implants in New York City & Westchester County
Manhattan, Harrison, & Carmel, NY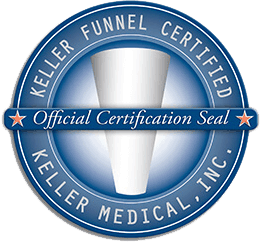 Dr. Greenwald uses the Keller Funnel®2 on all of his breast implant cases. Originally introduced in 2009, the Keller Funnel®2 is a more refined version of the original. Dr. Greenwald uses this device to insert silicone breast implantsfor several reasons:
It is much easier and less traumatic to the implant (and his finger!) when inserted.
The Incision size can be smaller.
Quality of incisions and subsequent scars are improved.
It allows him to use a "No Touch Technique" when inserting the implant possibly lowering the incidence of capsular contracture in his practice.
There is no question that using the Keller Funnel®2 to insert the implant is less traumatic to the implant. Using this device, the implant can be delivered into the pocket using 95% less force than with manual insertion. The funnel allows the implants to be placed through slightly smaller incisions. Just as important as the smaller incision is the fact that the incision edges no longer require more than a few seconds of retraction to place the implant. The end result is that the incisions are less traumatized and tend to yield better scars. Less trauma to the implant during insertion may also extend the life of the implant.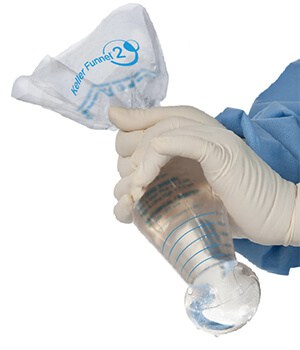 Most experts agree that capsular contracture occurs in approximately 10% of breast implant cases. The etiology of capsular contracture is complex but most studies support bacterial contamination of the implant pocket as the leading cause. Most surgeons believe that this contamination occurs from normal skin bacteria upon insertion of the implant (from the patient's skin and breast and also from the gloved hand of the surgeon). By using the funnel, a no touch technique is able to be employed (the implant goes from the implant box to the funnel and insertion directly into the implant pocket without being touched or touching the patient's skin. While there is no conclusive studies showing a reduced incidence of capsular contracture using the Keller Funnel®2, it is difficult to believe that future and ongoing studies will not demonstrate a reduced incidence of capsular contracture with the use of the Keller Funnel.
Capsular contracture is a miserable problem to deal with for both the surgeon and the patient. Be sure to ask your surgeon about the Keller Funnel, if he does not use it, be sure to ask him why not. For Dr. Greenwald and his patients, there are too many good reasons to use the funnel!
Dr. Greenwald is pleased to offer the Keller Funnel® device to his breast implant patients in NYC, Westchester County and Fairfield County, including Greenwich and Stamford, CT. To learn more about the Keller Funnel®, breast implants or breast augmentation, please schedule a consultation with our board certified surgeon. Call (914) 421-0113, or email Dr. Greenwald today to schedule a consultation.