How Often Do Breast Implants Need to be Replaced?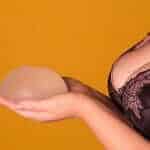 Dr. Joshua Greenwald is a highly respected New York City plastic surgeon who meets with many women interested in enhancing the size and shape of their breasts with breast implants. Naturally, Dr. Greenwald gets many questions about breast implants, including how long they last and how often they should be replaced. In this blog post, the respected plastic surgeon answers these questions in detail.
How Long Do Breast Implants Last?
Breast implants are FDA-approved medical devices that are proven to be extremely safe and durable. Both saline and silicone gel breast implants are designed to last for many years without any problems.
Reasons to Replace Breast Implants
Breast implants only need to be replaced if a complication arises or the patient is simply no longer happy with her implants.
Complications with breast implants are rare but possible. One reason for implant failure is a leak or rupture. Over time, the breast implant shell may wear out to the point that it ruptures, causing the implant filling to leak out of its shell. When a saline implant ruptures, the breast becomes noticeably deflated. Ruptures and leaks in silicone gel implants are not as obvious, however. Imaging tests, such as MRIs are needed to determine whether a silicone implant is ruptured.
In other cases, women decide to have their breast implants removed and replaced because they no longer like the appearance of their breasts. This may be because the patient wants smaller breasts that are more proportionate to her overall figure. Or, her breasts may have changed in size and position due to weight gain, pregnancy or the natural aging process. Regardless of the reason for breast augmentation revision, Dr. Greenwald can remove or replace breast implants to help each patient achieve her unique breast enhancement goals.
Learn More from our New York City Plastic Surgeon
Do you have more questions about replacing or removing breast implants? Dr. Greenwald would be happy to discuss more with you during a personal consultation. Please call or email our New York City practice today to schedule an appointment.