Liposuction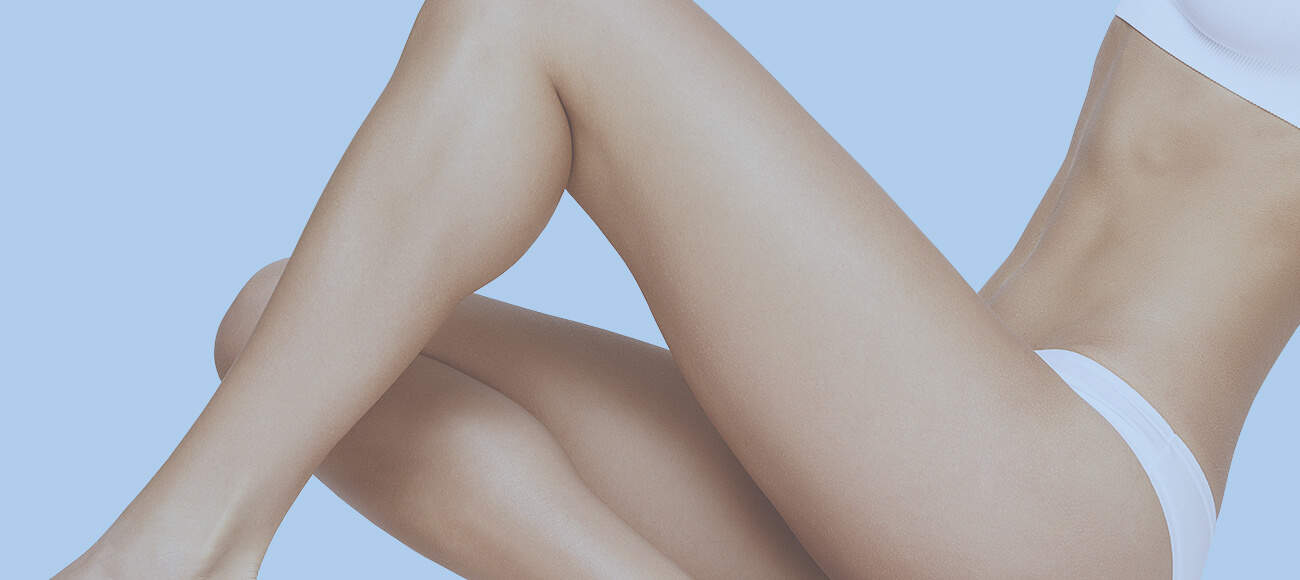 Liposuction Surgery in New York City & Westchester County
Manhattan, Putnam County, & Carmel, NY
What Liposuction Improves
Who Is an Appropriate Candidate for Liposuction?
The Liposuction Procedure
Recovering From Liposuction
What Does Liposuction Cost?
What Liposuction Improves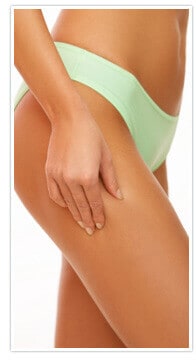 Although some people are able to achieve their ideal figure with diet and exercise alone, many other individuals turn to New York City Plastic Surgeon Joshua A. Greenwald, MD, FACS, for help in attaining their dream physique. These individuals are at their ideal weight — or just slightly above it — but they cannot sculpt certain areas of their body due to stubborn localized deposits of fat that are resistant to a nutritious diet and consistent fitness routine.
Encouragingly, Dr. Greenwald performs liposuction to remove stubborn, unwanted fat from the following areas of the body:
Abdomen
Flanks
Upper back
Upper arms
Neck
Chin
Thighs
Hips
Buttocks
Who Is an Appropriate Candidate for Liposuction?


Individuals who are considering liposuction should schedule a consultation with a qualified, board-certified plastic surgeon such as Dr. Greenwald, so he can identify if they are appropriate candidates for the procedure. Good candidates for liposuction normally include those who:
Are at or just over their ideal body weight
Suffer from localized fat deposits
Have tried to contour their "problem" area(s) with diet and exercise but have not been successful in achieving their desired aesthetic results
On the whole, have a sound body image, but are concerned with stubborn pockets of fat
Are in sound physical and mental health overall
Have sensible expectations regarding the outcome of surgery and seek cosmetic improvement, not perfection
Are pursuing liposuction of their own accord
Liposuction Patient Testimonial Video
Hear one of Dr. Greenwald's Manhattan plastic surgery patients discuss her experience and why she chose Dr. Greenwald.
The Liposuction Procedure
Liposuction is an outpatient surgical procedure, usually performed under general anesthesia.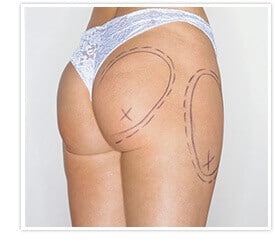 Dr. Greenwald first creates several small incisions in or near the treatment area, in inconspicuous locations that are easily hidden by the body's natural shape or by clothing. He inserts a cannula (a thin, hollow tube) through the incisions, which he uses to suction out the unwanted fat cells.
Dr. Greenwald stays abreast of technical and technological advancements in the field. Thanks to his broad expertise, he is able to offer a range of liposuction techniques, including tumescent liposuction and laser liposuction.
With tumescent liposuction, Dr. Greenwald injects tumescent solution containing saline, lidocaine (a local anesthetic) and epinephrine into the treatment area. This reduces postoperative pain and bruising.
During consultation, Dr. Greenwald reviews each patient's aesthetic goals and anatomical requirements before recommending an appropriate treatment plan that best meets the person's unique needs.
Recovering from Liposuction
Before the day of the procedure, Dr. Greenwald provides patients with comprehensive instructions detailing how to care for the treated area both prior to and after surgery. After liposuction surgery with Dr. Greenwald:
Most liposuction patients are able to resume their normal activities within days of the procedure.
Many individuals only need mild pain relievers or do not need any pain medication at all.
The treated area might be swollen, bruised, painful, tender, numb or tingling.
Patients can slowly resume their regular fitness routine as advised by Dr. Greenwald.
Patients must wear a compression garment over the treated area for four weeks after surgery.
Some of the aesthetic results of liposuction are immediately noticeable, but it takes about six months for the swelling to diminish fully and for the complete results to be visible
Recovery Chart
Preoperative
Patient's preoperative testing is reviewed. Patient will have filled prescriptions for pain medications and antibiotics if indicated. Meet with Dr. Greenwald, our anesthesiologist and nurses.
Surgery
Liposcution takes between 60 - 180 minutes depending on the number of areas treated.
Recovery
Room
Approximately 1 hour - you must be sent home with a responsible adult who should plan on spending the night with you.
After Surgery
Patients are sent home in a compression garment. This can be removed and replaced 48 hours after surgery after which time patients can shower. Patients should be ambulatory.
Postoperative
Visit #1
Usually 5-7 days after surgery. All sites are examined. Compression is continued 24/7 x 7 days and then at night x 2 weeks.
Postoperative
Visit #2
Usually 3 weeks after procedure. Your new shape should be visible. A significant amount of the swelling should be gone! It is OK to resume all exercise.
Postoperative
Visit #3
Patient's are typically seen 3-4 months after surgery and then yearly.
How Much Does Liposuction Cost?
The total cost of liposuction varies based on
Body type
Anatomical needs
Aesthetic objectives
Type of liposuction performed
How many areas of the body are being treated during surgery
If any adjunct procedures are being performed (e.g., tummy tuck)
The chief costs associated with liposuction include the surgeon's fee, the cost of the operating facility, and the anesthesiologist's fee, if required. (Liposuction on a small area can be performed under local anesthesia, without the need for an anesthesiologist).
Liposuction FAQ
How much weight can I lose from liposuction?
Liposuction is not meant to be a weight loss tool but rather a means of removing fat deposits from the body that are unresponsive to diet and exercise. If you want to reduce body mass, you should do so through diet and exercise or bariatric weight loss surgery instead of, or before, having liposuction.
What is the difference between liposuction and tummy tuck surgery?
Liposuction eliminates small fatty deposits that are resistant to diet and exercise while tummy tuck is used to remove excess skin and/or tighten the abdominal muscles. It is not uncommon for liposuction and tummy tuck surgery to be combined into one procedure. Combining the procedures often times helps achieve more attractive and natural-looking results than an isolated procedure. Contact Dr. Greenwald today to learn whether you can benefit from liposuction or tummy tuck surgery or both.
Will I have loose skin after liposuction?
Loose skin does not improve a significant degree after liposuction. Liposuction improves the shape of the body, but does not significantly improve the quality of skin texture. If you are concerned about loose, excess skin, you may be a suitable candidate for a lift procedure. Lift procedures such as body lift, tummy tuck and thigh liftare designed to remove excess skin and tighten remaining skin for smoother, more attractive contours. Dr. Greenwald may also recommend laser-assisted liposuction to aid in skin tightening.
What are the risks and side effects associated with liposuction?
Liposuction carries some degree of risk, as do all surgical procedures. Temporary side effects include swelling and bruising. Dr. Greenwald can prescribe pain medication to help relieve these side effects. Risks and complications are rare and include skin numbness, discoloration, infection and excessive scarring. Dr. Greenwald will discuss side effects and potential complications in detail with you during your initial consultation.
Are the results from liposuction permanent?
Because liposuction removes fat cells in the area or areas treated, the cells will no longer be there to expand and create problem areas if the patient gains weight in the future. If the patient does gain weight after liposuction, the fat will be more evenly distributed on the body. In order to maintain your slimmer physique, Dr. Greenwald recommends following a healthy diet and exercise regimen.
Can liposuction remove cellulite?
Liposuction is not an effective treatment for cellulite. It is designed to improve the overall contour of the body by removing small deposits of fat. Liposuction can smooth out cellulite to a small degree, but most often this only produces a slight improvement in appearance.
When can I return to work?
Most patients are able to return to work as well as resume their normal routine within a few days after their liposuction procedure. But keep in mind that every patient's recovery time varies. During your follow-up appointments, Dr. Greenwald will evaluate your healing process to determine when it is safe for you to return to work.
When will I see my results?
Your final liposuction results may take up to a year to become visible. This will ultimately depend on the extent of your treatment, your post-op care and your healing process. Dr. Greenwald can give you a more accurate estimate of your recovery process during your consultation. He will also provide you with a detailed list of instructions to follow to ensure you recover quickly and safely.
Will I have visible scarring?
Liposuction involves making incisions in the skin, which means scarring is inevitable. The length of the incisions is typically very short, and a skilled liposuction specialist like Dr. Greenwald makes sure to place the incisions in discreet places such as the natural folds of the skin, making scarring well concealed and hardly noticeable.
Can my health insurance cover my liposuction procedure?
Because liposuction is an elective procedure, it is not covered by health insurance. Dr. Greenwald offers several affordable financing options to help patients pay for their liposuction procedure.
Contact Dr. Greenwald Today
Dr. Greenwald is the board certified plastic surgeon men and women in NYC, Westchester County and Fairfield County, including Greenwich and Stamford, CT trust for liposuction. To arrange a one-on-one consultation, or to obtain more information about liposuction, contact the practice of Dr. Greenwald by calling (914) 421-0113 today.