Mommy Makeover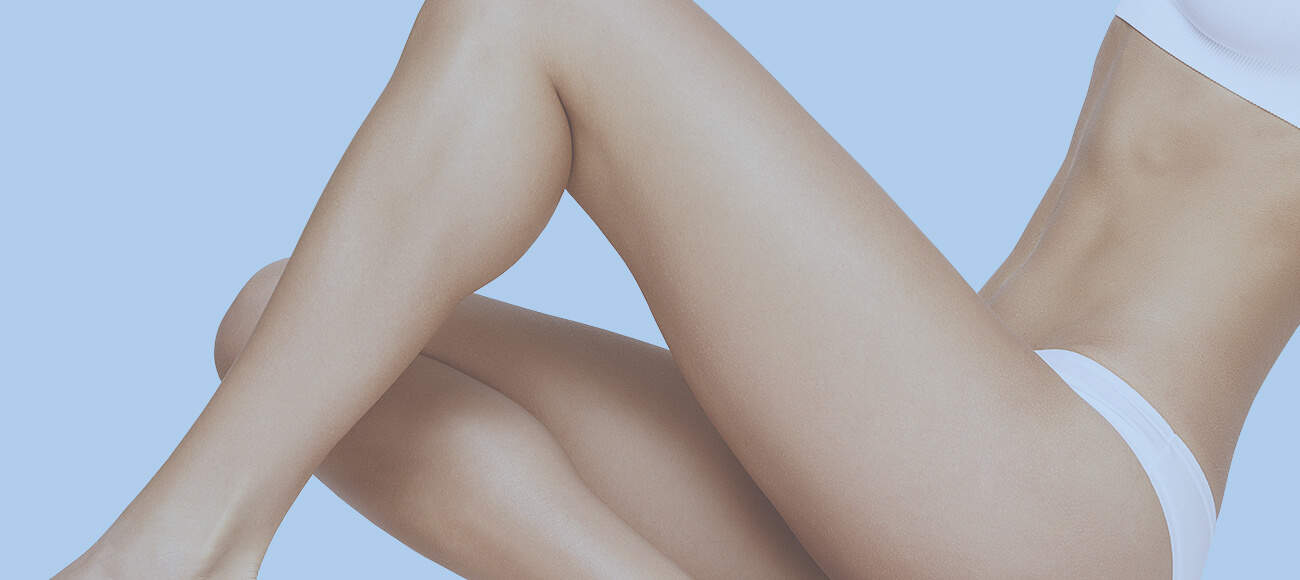 Mommy Makeover Surgery in New York City & Westchester County
Manhattan, Harrison, & Carmel, NY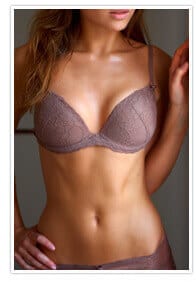 Motherhood is one of life's most rewarding experiences. Unfortunately, physical changes such as sagging breasts, stretch marks and accumulated fat deposits around the belly and thighs can have a negative impact on a new mother's self-esteem and happiness. Dr. Joshua Greenwald understands the aesthetic concerns many new mothers face and is proud to offer mommy makeover surgery, which allows him to restore his patients' pre-pregnancy physique.
Mommy makeover is a unique and comprehensive plastic surgery treatment specifically tailored to address each patient's aesthetic concerns. It allows Dr. Greenwald to aesthetically enhance multiple areas of the body through the combination of several body contouring and breast enhancement procedures.
If you long for your pre-baby body, Dr. Greenwald invites you to learn more about mommy makeover.
Who Is a Candidate for Mommy Makeover?
Ideal candidates for mommy makeover are women who wish to correct two or more of the following pregnancy-related changes to the body and breasts:
Breasts that are deflated, shapeless or asymmetrical due to weight fluctuations brought on by pregnancy and nursing
Breasts that sag or nipples that hang below the natural breast crease
Oversized areolas or downward-pointing nipples
Loose, excess skin on the abdomen
Weakened or separated abdominal muscles
Stretch marks on the lower abdomen
Localized pockets of fat on the abdomen, buttocks, thighs, hips or back
What Procedures Are Included In a Mommy Makeover?
Depending on the patient's concerns and goals, mommy makeover can include:
Breast augmentation to treat deflated, shapeless breasts.
Breast augmentation restores fullness, volume and shape to flat or deflated breasts. Patients have the option of saline and silicone implants to produce a more voluptuous chest.
Breast lift to raise sagging breasts to a perkier position.
Breast lift removes excess breast skin and raises the remaining skin and tissue to a more youthful position on the chest wall. The procedure can also resize and reposition stretched out nipples and areolas. Breast lift can be combined with breast augmentation to simultaneously improve the shape, position and size of the breasts.
Tummy tuck to remove excess skin and fat, and repair separated abdominal muscles.
Tummy tuck firms the abdomen by removing loose, excess skin and fat. Abdominal muscles that have weakened or separated after childbirth can be repaired to create a flatter contour. In some cases, the procedure can also improve the appearance of stretch marks below the navel.
Liposuction to eliminate stubborn pockets of fat on the abdomen, back, thighs, hips and buttocks.
Liposuction eliminates stubborn fatty deposits on various body areas. The procedure is commonly combined with lift procedures like tummy tuck and lower body lift to create a more sculpted physique.
Lower body lift to excise loose skin on the abdomen, back, thighs, hips and buttocks.
Lower body lift removes sagging skin around the lower torso that contributes to a shapeless figure. The procedure sculpts the lower body to restore a slimmer and more attractive pre-baby body.
Dr. Greenwald understands that each new mother is faced with a unique set of aesthetic concerns following pregnancy and therefore provides each of them with a uniquely tailored mommy makeover surgery. While some women may require breast surgery with liposuction only, others may be better candidates for breast lift with tummy tuck surgery. Some women may consider breast lift, liposuction and lower body lift. Any of these procedure combinations can produce stunning aesthetic results.
Mommy Makeover Surgery: The Procedure and Recovery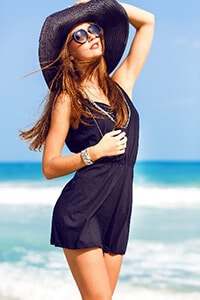 Mommy makeover surgery is always performed under general anesthesia under the care of Dr. Greenwald and his outstanding medical team, which includes a board-certified anesthesiologist. The preoperative preparations, incisions, length of recovery and other aspects of mommy makeover surgery depend on the types of body contouring treatments being combined.
The postoperative process and recovery period are as unique as each mommy makeover surgery. Some patients may recover within seven to 10 days, while others may need a more extensive recuperation period of two to three weeks or more. The best way to learn about mommy makeover surgery and the recovery phase is to schedule a one-on-one consultation with Dr. Greenwald, who can provide you with detailed information related to your individual post-pregnancy aesthetic concerns and desires.
Mommy Makeover FAQs
How Much Does Mommy Makeover Surgery Cost?
A mommy makeover is comprised of multiple plastic surgery procedures that vary based on the patient's aesthetic goals. The cost of your mommy makeover surgery will ultimately depend on which surgeries you choose. During your consultation, Dr. Greenwald will help you decide which procedures are right for you, and will go over all the associated costs and financing options.
How Soon After Delivery Can I Have a Mommy Makeover?
One of the questions our mommy makeover patients ask us most often is: How soon after giving birth can the procedure(s) be performed? For surgical procedures, Dr. Greenwald asks patients to wait about six months after delivering to schedule their consultation, to allow their body time to recover and see how their shape changes. However, for non-surgical treatments such as Botox, injectable fillers and CoolSculpting, patients may have fewer restrictions than surgical candidates do.
Can I Have Children After A Mommy Makeover Surgery?
What if your family is not yet complete? Can you decide to have children even after your mommy makeover? While patients have the ability to bear children post-surgery, they should understand future childbirth may affect the cosmetic results of their mommy makeover. This is why Dr. Greenwald typically recommends that patients wait until they have completed their family before scheduling a mommy makeover procedure.
Schedule a Mommy Makeover Today
Dr. Greenwald has helped thousands of women in NYC, Westchester County and Fairfield County, including Greenwich and Stamford, CT, restore and even improve upon their pre-baby bodies. If you would like to discuss your own mommy makeover goals with Dr. Greenwald, please visit our contact page or call (914) 421-0113 today.