Questions to Ask During Your Mommy Makeover Consultation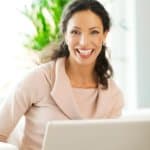 The decision to undergo a mommy makeover surgery can be a big, exciting step. Many patients are eager to get back to their pre-pregnancy bodies once they have finished having children, but may still feel some anxiety about undergoing surgical procedures. Below, board-certified New York plastic surgeon Dr. Joshua Greenwald goes over some questions every patient should ask her doctor about her mommy makeover.
Which Procedures Are Right for Me?
A mommy makeover is a combination of multiple plastic surgeries. As every woman's body is unique, you and your doctor will discuss your personal body goals when planning which procedures are right for you. The most common components of a mommy makeover are as follows:
Tummy Tuck – abdominoplasty surgery removes loose skin and stubborn pockets of fat, and repairs muscles and tissue that may have been permanently stretched during pregnancy.
Breast Enhancement – the rapid change in breast size that frequently comes with pregnancy can lead to loss of elasticity in the breast. Breast lift surgeries can improve the breasts' perkiness and rejuvenate sagging breasts. Breast augmentation with implants can be used to restore volume and fullness to deflated breasts. Sometimes the two procedures are combined.
Liposuction – your thighs, back, hips and buttocks are all places that can store fat that is impervious to diet and exercise alone. Liposuction can help your body regain its toned contour.
How Long is Recovery?
Not everyone's recovery timeline is exactly the same, but most women recover within a week to three weeks post-surgery. During this time, it is important to avoid strenuous activities such as going to the gym or lifting anything heavy — including children. Bruising and swelling are common as the body goes through the healing process, and may last several months. It is important for the patient to realize that it may take up to a year to enjoy the full results of a mommy makeover.
Am I a Good Candidate?
Before scheduling a procedure, you and your doctor will discuss what it takes to be a good candidate for a mommy makeover. It is best to wait until you are finished having children and are no longer breastfeeding before you consider plastic surgery. Once you share your personal preferences and anticipated outcomes with your doctor, you can create a mutually agreeable plan for surgery that will enable you to look and feel your best.
New York plastic surgeon Dr. Joshua Greenwald and his experienced staff can help you decide if a mommy makeover is right for you. Contact us to schedule a consultation.