Breast Lift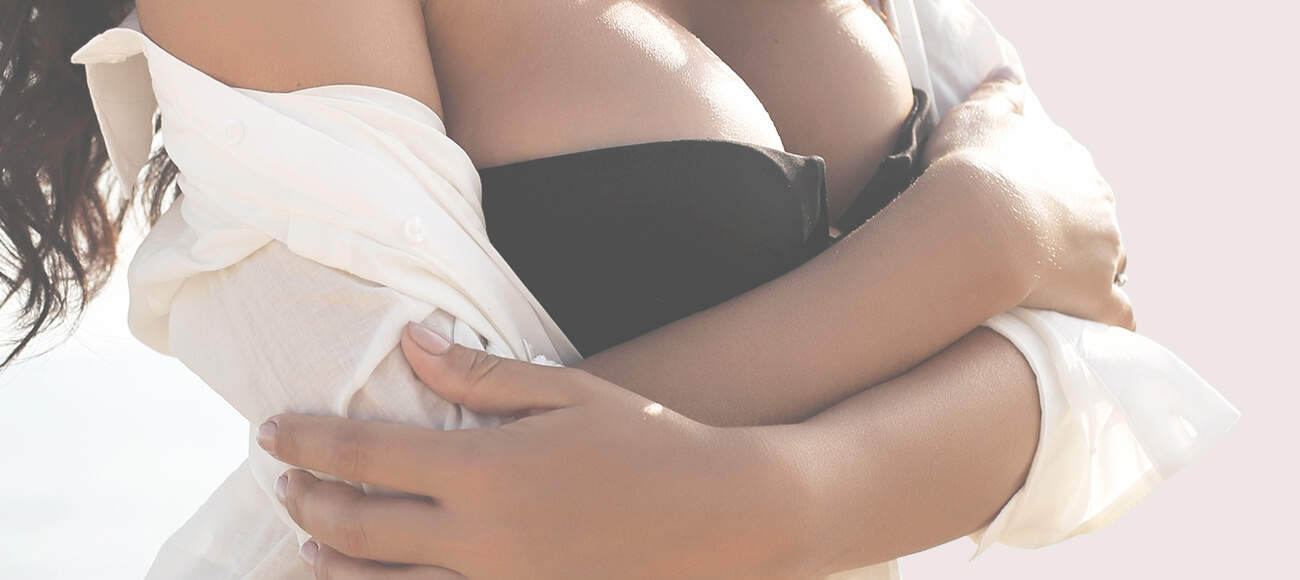 Breast Lift Surgery in New York City & Westchester County
Manhattan, Putnam County, & Carmel, NY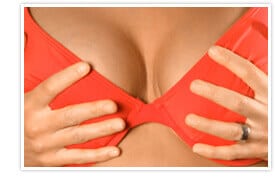 What Breast Lift Accomplishes
Who Is an Appropriate Breast Lift Candidate?
Incision Techniques
The Breast Lift Procedure
Recovering From Breast Lift
What Does Breast Lift Surgery Cost?
What Breast Lift Accomplishes
Joshua A. Greenwald, MD, FACS, a premier board-certified plastic surgeon in New York City, is highly sought after for his expertise in mastopexy, or breast lift surgery, by women who are concerned with the sagging contour of their breasts. Dr. Greenwald uses advanced surgical techniques to deliver outstanding aesthetic results. In general, the Manhattan breast surgeon performs breast lift surgery to:
Lift sagging breasts to a higher position on the chest, creating a more youthful look
Reduce the size of the areolas (i.e., the more darkly pigmented skin around the nipples)
Correct the look of downward-pointing nipples
Remove excess skin in patients due to pregnancy, major weight fluctuations or the aging process
Video: Reviews for Dr. Joshua Greenwald
Hear reviews of top plastic surgeon Dr. Joshua Greenwald and learn why you should choose him to perform your cosmetic surgery in Manhattan.
Who Is an Appropriate Breast Lift Candidate?


Prospective patients should schedule a consultation with a well-qualified cosmetic surgeon such as Dr. Greenwald to establish candidacy. Only a highly trained and skilled surgeon can properly determine if an individual is an appropriate breast lift candidate. Nonetheless, typical breast lift candidates include women who:
Desire breasts that are more lifted (i.e., located higher on the chest wall)
Desire smaller areolas
Wish to correct the appearance of southward-pointing nipples
Are bothered by excess breast skin
Have a positive body image overall, but are bothered by specific aspects of their breasts
Are in good general health, both physically and mentally speaking
Have realistic expectations regarding breast lift results, and seek aesthetic improvement versus perfection
Are considering breast lift surgery of their own accord
Are not currently nursing (Women who are breastfeeding should wait 12 weeks after they have quit nursing to undergo any type of breast surgery, so their normal breast size and positioning can be determined.)
Incision Techniques


Dr. Greenwald performs mastopexy for patients seeking breast lift in Manhattan, other areas of New York City, Westchester County and the surrounding region using one or more of the following incision techniques: periareolar, vertical incision and inframammary.
With traditional breast lift surgery, the breast surgeon creates a periareolar incision around the circumference of the areola (the darkly pigmented skin surrounding the nipple), a vertical incision that extends from the bottom of the areola to the breast crease, and an inframammary incision that runs horizontally, under the natural breast fold.
With short scar breast lift, Dr. Greenwald uses a periareolar incision and a vertical incision (running from the bottom of the areola to the breast crease).
With periareolar breast lift, he simply makes an incision around the border of the areola
During consultation, Dr. Greenwald evaluates the patient's unique body type and aesthetic goals for surgery before recommending one of these surgical techniques and corresponding incision approaches.
The Breast Lift Procedure
Dr. Greenwald performs breast lift surgery as an outpatient procedure, under general anesthesia, to ensure comfort throughout the duration of the procedure.
To begin breast lift surgery, he makes the needed incision before removing excess skin from the breast area, as necessary. He then re-sculpts and elevates the breast tissue mound, so it is fuller and more aesthetically pleasing. He raises the nipple to a higher, more central position on the breast, leaving it attached to the underlying breast tissue to preserve nipple sensation. In addition, he decreases the size of the areola as needed, so it is in proportion to the new breast profile. After double-checking the breast shape and symmetry (and making any necessary adjustments), he closes the incisions with sutures and dresses the breasts with bandages and an overlying surgical bra for added support.
Recovering From Breast Lift
Prior to breast lift surgery, Dr. Greenwald gives patients full pre- and post-operative care instructions. Following breast lift surgery with Dr. Greenwald:
Most women who have undergone the procedure are able to return to their usual activities within days of their surgery.
Many breast lift patients need a minimal amount of pain medication, or none at all.
Most patients experience little or no bruising.
Certain patients experience temporary or lasting changes in breast sensation, possibly including pain, tenderness, a tingling feeling or numbness in the treated region. However, nipple sensation is not usually permanently affected with breast lift surgery.
Patients are allowed to resume exercising three weeks after surgery.
Those who have undergone mastopexy are encouraged to sleep in a sports bra for three months.
Breast Lift Recovery Chart
Preoperative
Patient's preoperative testing and mammogram (if needed) is reviewed. Patient will have filled prescriptions for pain medications, antibiotics and muscle relaxants. Meet with Dr. Greenwald, our anesthesiologist and nurses.
Surgery
Full breast lift surgery takes approximately 90-120 minutes. Patient receives an intravenous antibiotic prior to beginning procedure.
Recovery
Room
Approximately 1 hour - you must be sent home with a responsible adult who should plan on spending the night with you.
After Surgery
Patients are sent home in a surgical bra. With breast lift surgery, typically no drains are required.
Postoperative
Visit #1
Usually 3-5 days after surgery. All dressings placed by Dr. Greenwald are removed and changed. You are permitted to fully shower after this visit.
Postoperative
Visit #2
Typically 18-21 days after surgery. Incisions are checked. Silicone scar therapy is begun. Able to return to gym. Typically underwire bra during day and soft supportive bra at night.
Postoperative
Visit #3
Patient's are typically seen 3-4 months after surgery and then yearly.
How Much Does Breast Lift Surgery Cost?
The overall cost of breast lift surgery in New York City or Westchester County with Dr. Greenwald varies, depending on: how complex the required breast lift technique is; the patient's body type and aesthetic goals for surgery; if breast augmentation with implants is performed at the same time as mastopexy (and which type of implants are used, in this case). In general, though, the principal costs of breast lift surgery include: the plastic surgeon's fee, the cost of the operating room and the anesthesiologist's fee.
How long does breast lift last?
When performed by a board certified and experienced plastic surgeon, the results of breast lift surgery can last for several years. Keep in mind, however, that breast lift does not stop the aging process. Your breasts, like the rest of your body, will continue to age and thus the skin on your breast will eventually droop and wrinkle. For this reason, Dr. Greenwald recommends following a healthy lifestyle (maintaining a healthy and stable weight, no smoking and wearing sunscreen) to maintain the beauty of your perkier breasts.
Is it possible to breastfeed after breast lift surgery?
Breast lift does not affect your ability to breastfeed. However, Dr. Greenwald recommends you wait until you wean your last child to have breast lift surgery. Pregnancy and breastfeeding can affect the shape and size of your breasts and therefore alter your breast lift results.
Will losing weight after breast lift affect results?
Yes. Substantial weight loss (or gain) can alter the elasticity of your breast skin, resulting in loose skin and saggy breasts. Dr. Greenwald recommends you maintain a healthy and stable weight after breast lift. If you do lose weight, do so gradually.
Will I have visible scarring?
Breast lift does leave some degree of scarring. Dr. Greenwald is well trained and skilled in the latest incision techniques and will utilize one that will leave you with minimal scarring and a more natural-looking appearance. He will also provide you with a list of instructions to follow during your recovery that can help your scars heal properly and quickly.
Does breast lift impact nipple sensation?
Decreased nipple sensation after breast lift occurs in some patients. This is generally temporary but in 10-15 percent of cases it may be permanent.
Does breast lift alter breast size?
Because breast lift reshapes the breasts and removes sagging skin and some fat, your breast size will decrease, but only slightly. Typically, a half cup to a cup size reduction is seen after the procedure. If you wish to increase your breast cup size, breast augmentation is a more suitable option.
Can I combine breast lift with augmentation?
If you wish to have fuller, perkier breasts, Dr. Greenwald may recommend a breast lift with augmentation. This combination procedure is safe and can provide natural-looking, more proportionate breasts for some women.
What can I expect during the recovery period?
Rest is key during your recovery. Resuming your normal routine and pushing your body before it is healed can lead to complications. Dr. Greenwald will meet with you several times during your recovery in order to monitor your healing progress. During the first two to three weeks of your recovery you will be wearing a surgical bra that will help support your breasts' new shape and position. You may experience swelling, soreness and bruising, all of which should subside after a few weeks. Typically, patients are able to resume normal activities two weeks after surgery. Dr. Greenwald will advise you on when it is safe to resume vigorous exercise and other activities.
What are the possible side effects and complications associated with breast lift?
Side effects are temporary and could include swelling, soreness and bruising. Complications are rare but can include infection, excessive bleeding and poor wound healing. Dr. Greenwald is experienced in performing breast lift surgery and has a low rate of complications. He will discuss side effects and potential complications in detail with you during your initial consultation.
Can health insurance cover breast lift?
Because breast lift is considered to be an elective cosmetic procedure, it is not covered by health insurance. However, Dr. Greenwald is pleased to offer several affordable financing options to help you pay for your procedure.
Dr. Greenwald has helped thousands of women throughout NYC, Westchester County and Fairfield County, including Greenwich and Stamford, CT, look and feel confident again. To arrange a personal consultation, or to find out more about breast lift surgery, contact the practice of Dr. Greenwald by calling (914) 421-0113 today.