Get Your Summer Body Now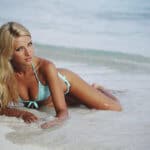 Instead of waiting until June to make the cosmetic improvements you've been thinking about, why not get your summer body now? By scheduling your cosmetic procedures during the winter months, you can give your body plenty of time to recover and be ready to hit the beach or pool when summer rolls around.
Dr. Joshua Greenwald, a plastic surgery specialist in New York City, offers a number of procedures that can make you more confident wearing a swimsuit or other warm-weather outfits. In this post, Dr. Greenwald discusses some of the procedures you can use to get your summer body now.
Achieve a Flatter, Tighter Abdomen
A tummy tuck procedure can help if you have loose skin or weakened abdominal muscles caused by pregnancy, aging, or other factors. If you are at or near your ideal body weight and have not been able to tone your midsection through exercise and dieting, you may be a good candidate for a tummy tuck.
Liposuction, on the other hand, is designed to remove small fatty deposits in the abdominal region or other areas of the body. Many patients combine a tummy tuck and liposuction into one procedure, which can be a good choice if you have excess fatty deposits and need to tighten your abdominal muscles as well.
While some of the results of a tummy tuck will be immediately visible following your procedure, it can take up to six months for the swelling to fully diminish. If you choose to get your tummy tuck in the winter, you will have just enough time to get ready for swimsuit season!
Increase Fullness with a Breast Augmentation
A breast augmentation can enhance the appearance of a woman's breasts in a variety of ways. Whether you want a larger breast cup size or increased cleavage, a breast augmentation can achieve these cosmetic goals. If you desire perkier, younger-looking breasts, breast lift may be a better option. Breast augmentation and lift can be combined to achieve fuller and perkier breasts.
Full recovery from breast augmentation surgery can take up to eight weeks as the implants settle into a natural position, so keep this recovery period in mind as you prepare your summer plans.
Boost Confidence with a Male Breast Reduction
Winter is a great time for men to consider a male breast reduction procedure. If you've become self-conscious about wearing a swimsuit or taking your shirt off, you may have been wondering if you could do something to regain your masculine appearance and get your confidence back.
Getting a male breast reduction during the winter months will give your body adequate time to recover before the warm weather returns. You may have a hard time waiting until summer to show off your new body!
Act Now to Get Your New Body by Summer
Do you have more questions what cosmetic goals you can achieve before summer starts? Dr. Greenwald would be happy to discuss more with you during a personal consultation. Please call or email our New York City practice today to schedule an appointment.