The Changing Face of Plastic surgery in America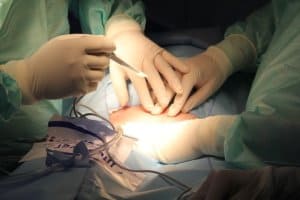 Each spring, the American Society of Plastic Surgeons (ASPS) releases their annual statistics on aesthetic and reconstructive plastic surgery procedures as well as other minimally invasive cosmetic treatments. This "State of the Union" for plastic surgery shows the hottest trends in facial enhancements, body contouring, breast enhancement and more. In 2015, the surge in the total number of surgical and non-invasive procedures climbed to 15.9 million or roughly one procedure per 16 adults in the United States. This is a 2% increase from 2014, but an astonishing 115% increase since the year 2000. Some of the largest growth in the last 15 years has been in the area of body lifts:
• Breast lifts, up 89%
• Buttock Lifts, up 252%
• Body Lifts, up 3,973%
• Arm Lifts up 4,959 %
While traditional surgical procedures such as breast augmentation, tummy tuck and liposuction continue to be popular plastic surgery procedures there has been increasing demand for procedures to boost the "bottom line". In 2015, a buttock procedure was performed on average, every 30 minutes of every day, including:
• Buttock augmentation with fat grafting, +28% from 2014
• Buttock lift +36% from 2014
• Buttock implants, +36% from 2014
In 2015, men accounted for over 40% of all breast reduction procedures – with 27,000 male breast reduction surgeries (gynecomastia) performed. This is an increase of 5% over 2014 and a 35% growth since 2000. This procedure is commonly used as a solution for men who suffer with enlarged breast tissue often as a result of genetic challenges.
In the area of non-surgical treatments, a staggering 14.2 million cosmetic minimally-invasive procedures were performed in 2015, including:
• 6.7 million Botox procedures
• 2.4 million injectable filler procedures
• 1.3 million chemical peels

"For many of my patients not quite ready to go under the knife, minimally invasive procedures such as Botox, injectable fillers and other non-surgical treatments can provide those subtle changes which have a significant impact on how they look and feel," says Dr. Greenwald.
If you are interested in scheduling an appointment to learn more about your surgical and non-surgical options, CLICK HERE or call Dr. Greenwald's office 914-421-0113 and ask to speak to a patient coordinator.