The Keys to Healthy Looking Skin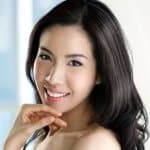 Having healthy skin takes a certain amount of effort on your part. However, the keys to achieving or maintaining healthy skin may be simpler than you think. Here are a few easy things you can do to get healthier skin.
#1: Never Go to Bed Without First Washing Your Face
You should always wash your face before bed. Period. Over the course of each day, dirt, makeup and pollutants accumulate on your skin. If you don't wash your face before bed, all this debris can clog your pores, leading to acne.
#2: Apply Sunscreen Every Day
Many people mistakenly believe that they do not need to apply sunscreen when the sky is cloudy. However, the sun emits damaging ultraviolet rays every day, regardless of whether it is overcast. To achieve or maintain healthy skin, it is imperative that you apply a broad-spectrum sunscreen with an SPF of at least 15 each morning before you leave the house.
#3: Manage Your Stress Levels
Not only can you get wrinkles from constantly frowning or furrowing your brow when you suffer from chronic stress, but feeling stressed can actually activate the body's production of cortisol. Cortisol, the stress hormone, causes inflammation, which in turn damages collagen. Collagen is a naturally occurring protein that is necessary for healthy skin. Without ample amounts of collagen, your skin can become rigid and / or start to sag.
That is why managing stress levels will help you maintain healthy skin. You can manage stress by taking a walk, meditation, practicing deep breathing techniques, practicing yoga, taking a warm bath, laughing with a friend or asking for a hug, among many other options.
#4: Follow a Nutritious Diet
Yes, we've all heard the adage, "You are what you eat." Well, this is true in certain ways, especially in regard to skin health. For instance, eating nutritious foods can help fight inflammation, support cellular function, provide antioxidant-related benefits and more. On the other hand, consuming too many sugary foods activates a physiological process known as "glycation," during which proteins — including healthy skin-essential collagen — become rigid. This can lead to dull, hard skin.
#5: Don't Be Afraid to Ask for Help
If you have tried the tips above for several weeks but are not noticing an improvement in your skin health, don't hesitate to reach out to a skin health expert, such as NYC plastic surgeon Dr. Joshua A. Greenwald, for help. He can evaluate your skin health and suggest an appropriate skincare routine or nonsurgical cosmetic procedure to help get your skin back on track.
To schedule a consultation with Dr. Greenwald to learn about the available skincare treatments, contact his practice by calling (914) 421-0113.