What to Look for in Before-and-After Photos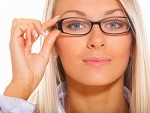 Most plastic surgeons are happy to share before-and-after photos of their past patients with new patients. If you meet with a plastic surgeon who does not want to show you a photographic portfolio of his or her work, you should be wary of the surgeon.
When you get the opportunity to peruse a plastic surgeon's before-and-after photo gallery, there are several things you should look for, to help ensure you achieve the aesthetic results you desire. New York City plastic surgeon Dr. Joshua A. Greenwald explains what they are.
#1: Look for photos of patients who have a similar body type and frame as you.
That way, you can get a good idea of the type of results you can expect. For instance, if you are a petite woman with little body fat who is seeking breast implant surgery, you should not reference a photo of a woman who is 6 feet tall and has thicker skin and a higher percentage of body fat. This is because the type and size of implants needed will most likely be different for the two of you.
#2: Make note of the patient's pose and the ambient lighting.
Legitimate before-and-after photos depict individuals in the same pose and under the same lighting in both sets of photos. If patients are in a different pose or under different lighting in their "after" photo than they were in their "before" photo, the surgeon may be trying to hide prominent scars or undesirable results.
#3: Consider the symmetry of the results.
The right and left sides of the body are not usually perfectly symmetrical. Plastic surgery results may not be completely symmetrical either. However, a talented plastic surgeon will provide results that are adequately symmetrical so that others will not notice any small asymmetries.
#4: Look to see where scars are positioned.
All surgery requires incisions, which leave scars. Nonetheless, an experienced plastic surgeon can strategically position the incisions in areas of the body that will best conceal the scars.
#5: Consider whether the surgeon's aesthetics match your own.
Plastic surgery can be considered a form of art. Given that you are entrusting the plastic surgeon with your appearance, you want to make sure that your ideal of beauty matches the surgeon's and that he or she has a keen eye for artistic detail.
Finally, once you have found before-and-after photos that demonstrate what your results might look like, ask the surgeon whether you can contact the patient for a reference. This is the best way to ensure the photos come from a legitimate source.
To schedule a consultation with Dr. Greenwald and review before-and-after photos of patients who underwent your chosen procedure, contact his practice by calling (914) 421-0113. We also encourage you to view our online before and after plastic surgery gallery.