Does Medical History Factor Into Plastic Surgery Candidacy?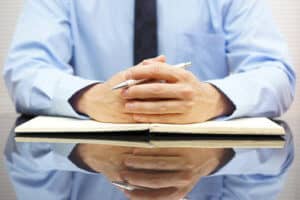 One of the key components of your initial plastic surgery consultation is an evaluation of your complete medical history. This is because there are a number of health conditions that can increase the risk of complications during surgery or compromise your recovery.
In this blog post, Dr. Joshua Greenwald, a top New York City plastic surgeon, shares some of the health factors he takes into consideration when evaluating a patient's candidacy.
Serious Health Conditions
Serious health conditions that can increase the risk of complications during surgery include high blood pressure, diabetes, heart disease, obesity and certain cancers. Patients with these health conditions are more likely to develop blood clots, fluid collections at the surgical sites and wound infections. During your initial consultation, Dr. Greenwald will thoroughly evaluate your condition and recommend a course of action.
In the case of obesity, the aesthetic results from plastic surgery may also be compromised. Contrary to what some patients believe, plastic surgery is not a solution to obesity. If you are obese, Dr. Greenwald may recommend you lose weight before seeking a plastic surgery procedure like liposuction or tummy tuck surgery.
Current Medications
Certain medications and supplements have ingredients that can interact with anesthesia and medications that you will need to take before or after your surgery. Other medications thin the blood and increase the risk of excessive bleeding or clotting. For these reasons, Dr. Greenwald will ask for a list of medications, supplements and vitamins you are currently taking.
Smoking
Not only is smoking dangerous to your overall health, it can also increase your risk of complications. If you smoke, you will need to stop several weeks before your surgery. Be warned that if you smoke during your recovery, your body's ability to heal properly and quickly may be compromised. Smoking inhibits blood supply to the skin and healing tissues, resulting in delayed healing and darker or thicker scars.
Find Out If You Are a Candidate for Plastic Surgery
If you are interested in finding out whether plastic surgery is right for you, schedule a one-on-one consultation with Dr. Greenwald. Please call or email our New York City practice today to schedule an appointment.