Why are Millennials Getting Botox?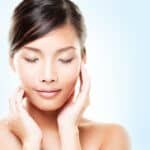 Millennials have joined the Baby Boomers and members of Generation X in actively trying to prevent the signs of aging. Older generations have been using Botox and other non-invasive cosmetic treatments for years to reduce wrinkles and fine lines, and now an increasing number of millennials are seeking these treatments as well.
Why are men and women in their twenties getting cosmetic procedures commonly associated with older patients? In this post, plastic surgeon Dr. Joshua Greenwald explains.
Trends in Cosmetic Improvement Among Millennials
While young people have been getting cosmetic surgery for a long time — including procedures such as rhinoplasty, liposuction, and breast augmentation — the number of young patients seeking anti-aging procedures is a more recent development.
Botox in particular seems to be a popular choice among millennials. This treatment can reduce the appearance of frown lines, crow's feet, and horizontal forehead lines.
How Millennials Differ in Their Cosmetic Preferences
What's causing this growth in the use of Botox, dermal fillers, and other anti-aging treatments among millennials? There are a few potential explanations:
Millennials have different attitudes towards cosmetic procedures. While some older patients may still feel that a stigma exists around plastic surgery and other cosmetic improvement treatments, younger people may not feel the same stigma, having grown up in an era where many celebrities and influential people have had plastic surgery.
The rise of social media means that your face is always on display. Millennials obviously like to showcase their appearance on various social media platforms, and there's never been a time where your face is seen so often by so many other people.
Millennials don't just want to reduce the signs of again, they want to prevent them altogether. The use of Botox may prevent the appearance of new wrinkles as a person ages.
As Millennials continue to age, they will likely approach cosmetic improvement in ways that are much different than previous generations. New attitudes and new technologies mean that there's never been a better time to look and feel young, no matter what your age is.
Schedule Your Anti-Aging Consultation
Do you have more questions about reducing or preventing the signs of aging? Dr. Greenwald would be happy to discuss more with you during a personal consultation. Please call or email our New York City practice today to schedule an appointment.