Am I Too Old for Breast Implants?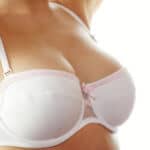 Manhattan breast surgeon Joshua A Greenwald is often asked whether there is an age limit on breast augmentation. Most of these queries are from young women. However, Dr. Greenwald does hear from women over the age of 50 who want to know:
Am I too old for breast implants?
Dr. Greenwald is happy to inform his patients that breast augmentation does not have an age limit. Women in their fifties and sixties can enjoy the benefits of larger, fuller breasts the same way that younger women can.
In fact, it's common for an older woman to have breast implants placed — especially mothers that have experienced pregnancy-related changes in the breast area. Breast augmentation as a stand-alone procedure, or as part of a mommy makeover, is a good way to celebrate a new stage in life, a career change and even a return to the dating scene. There are many valid reasons to pursue breast augmentation, and a woman's age will not disqualify her from surgery!
Benefits of Breast Enhancement
A study published in Plastic and Reconstructive Surgery, the medical journal of the American Society of Plastic Surgeons, found that women with breast implants are happier and enjoy more sexual satisfaction after surgery. According to the study, breast augmentation improves women's overall quality of life, including their psychosocial and physical well-being.
Dr. Greenwald often hears from happy New York breast implants patients that they wish they would have had surgery sooner. They could have avoided years of feeling embarrassed or self-conscious of naturally small or asymmetrical breasts. Breast implants provide the aesthetic improvement some women need to feel confident and comfortable with their bodies. The results can lead to a variety of opportunities for personal growth.
Ideal Candidates for Breast Augmentation
When evaluating a possible candidate for breast augmentation, age is not a determining factor. The more important criterion, Dr. Greenwald says, is the health of the patient.
Women who are physically and psychologically healthy, and do not have any uncontrolled medical conditions that could increase the surgical risks, are likely good candidates for surgery.
Dr. Greenwald evaluates all candidates one-on-one during consultation. He takes down a detailed medical history of the candidate, including previous surgeries and current medications. He may request that a candidate undergo a mammogram before scheduling surgery so that he can verify her breast health.
Schedule a Breast Implants Consultation
To schedule a personal consultation with Dr. Greenwald and learn more about breast augmentation, please contact his practice by calling (914) 421-0113.