Questions to Ask Your Plastic Surgeon before Body Contouring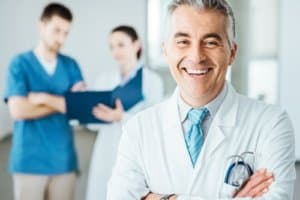 Are you thinking about undergoing liposuction, tummy tuck or another body contouring procedure to give you a sexier physique? Perhaps you have lined up a consultation with a trusted New York City plastic surgeon like Dr. Joshua Greenwald to discuss your options. This appointment is a great opportunity to learn more about your desired procedure and surgeon. To make the most of your consultation, be sure to ask the following questions:
Are You a Board-Certified Plastic Surgeon?
Your choice in plastic surgeon matters greatly, and you should choose a plastic surgeon with the right qualifications (including board certification). If you cannot find information about a surgeon's credentials on the website, do not feel shy about asking during your consultation. It is perfectly reasonable to confirm whether the plastic surgeon is certified by the American Board of Plastic Surgery, and where they went to medical school and completed residency training. Also, ask how long they have been performing body contouring procedures and how many patients they have treated.
Am I a Suitable Candidate for this Procedure?
You probably have an idea of the procedure you think would help you accomplish your cosmetic goals. Describe to the plastic surgeon what you would like to look and feel like after the procedure. Ask them if they think your requested procedure is likely to help you accomplish those goals. They may recommend an alternative based on what you have described and a visual examination of your problem area(s).
What Does Surgery and the Recovery Entail?
It's important to have a good understanding of what your desired procedure entails and what the recovery will be like. Ask questions about the steps of surgery and what the day of the operation will be like. Inquire about the recovery and what you can expect immediately after surgery and as your body heals. You might also ask questions about when you will see your surgical results and how long they will last.
Do You Have Any Before-and-After Photographs?
Looking at before-and-after photographs of patients that have had your desired procedure is extremely helpful. It can give you a clear idea of what is and isn't possible. If the plastic surgeon does not have a before-and-after gallery on their website, you can ask them for pictures during consultation. To set the most accurate expectations, look for patients that have characteristics similar to yours in the "before" images.
Meet Dr. Joshua Greenwald
Dr. Joshua Greenwald is a board-certified plastic surgeon in New York City. He would be happy to discuss your personal plastic surgery goals during a consultation. Please call or email our practice today to book an appointment.