Skincare Tips You Shouldn't Ignore During Summer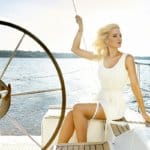 Even if you aren't a beach bum and have never been to a tropical climate, sun damage can sneak up on you over time. UV rays are even more of a threat during summer's long days, when the sun shines well past dinner time. Office jobs may seem safe from outdoor hazards, but even a short commute can expose you to harmful UVA and UVB rays. In this blog post, New York City plastic surgeon Dr. Joshua Greenwald lists skincare tips you shouldn't ignore during the summer months.
Hydration 101
Hydration isn't just for your internal organs – it helps your skin stay happy as well. The importance of staying hydrated inside and out throughout the summer months should never be underestimated. Here are a few tips on how to keep your body healthy in the heat:
Drink plenty of water. Drinking 64 ounces of water every day helps maintain the moisture balance of your body and skin.
Find a good moisturizer. Keeping your skin hydrated with a light, oil-free moisturizer helps maintain elasticity and prevents fine lines and wrinkles.
Reapply frequently. Reapply moisturizer throughout the day if your skin starts to feel dry. Put on a new application of sunscreen before each trip outside.
Clean and Exfoliate
Maintaining a good skincare regimen when you get up in the morning and before you go to bed at night will enable your skin to really thrive. Your morning routine should focus on building a protective base for your skin, by using a moisturizer with SPF under your makeup. In the evening, deep cleaning and exfoliating will free your pores of built-up makeup and sunscreen used during the day. Always follow exfoliation with a moisturizer, to lock in hydration.
Fraxel Dual Laser
An FDA-approved skin rejuvenation treatment, the Fraxel Dual Laser system can greatly reduce the effects of sun damage on your face. Discoloration or signs of scarring from past sun damage can be reversed using fractional technology, which triggers the body's injury response to stimulate new collagen growth. The procedure only takes about 20 minutes, and full results can be seen after three to five sessions, each spaced between two and four weeks apart.
To schedule a skincare consultation or to learn more about the Fraxel Dual Laser system, contact New York plastic surgeon Dr. Joshua Greenwald.