Tips to De-stress Your Tummy Tuck Recovery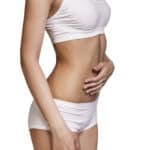 The abdominal area is a common cosmetic concern for many people. Pregnancy, aging, or significant weight loss can all contribute to loose, sagging skin and weakened, stretched abdominal muscles that can't be toned with diet or exercise.
It's no wonder, then, that the tummy tuck procedure is one of the most popular body contouring procedures available. A tummy tuck can flatten and tighten your midsection, and can be combined with liposuction for patients with small fatty deposits in the abdominal region. In this post, plastic surgery specialist Dr. Joshua Greenwald discusses some tips to de-stress your tummy tuck recovery.
Don't Be Afraid to Ask Questions
Plastic surgeons frequently receive questions about the length of the tummy tuck recovery period. Don't be afraid to ask your plastic surgeon questions, such as the following:
How much time should I expect to take off of work following a tummy tuck procedure?
When can I resume exercise or other physical activities?
When will the results of a tummy tuck be completely visible?
Asking these questions before your procedure will ensure that you have realistic expectations for your tummy tuck recovery.
Plan Ahead for a Smooth Recovery
Once you've asked your plastic surgeon all of your questions, it's time to start planning for your recovery. You may want start by requesting time off of work so that you can fully devote yourself to your recovery immediately following your procedure.
Next, you should make sure you have someone to help you during your initial recovery period. If you don't have a family member or friend available to assist you with household tasks, you may want to consider finding a professional caregiver.
Finally, make sure you have everything you need to recover and a cleared schedule for at least two weeks following your procedure. You'll need this time to rest and recuperate, so stock up on groceries, household items and medical supplies ahead of time.
Listen to Your Plastic Surgeon's Advice
Following your surgeon's instructions is the easiest way to de-stress your tummy tuck recovery. An experienced plastic surgeon has heard many stories from patients who have had a great recovery from their procedure, as well as stories from patients who tried to rush their recovery and didn't follow instructions. Consider your tummy tuck recovery a chance to rest and enjoy a break from the fast pace of work, chores, and life. Once you fully recover, you'll have plenty of energy to go show off your new body!
Learn How You Can Get a Slimmer, Tighter Tummy
Dr. Greenwald would be happy to answer your questions at his NYC plastic surgery practice. To learn more about tummy tucks and other body contouring procedures, please call or email our office today.