What Are the Top Plastic Surgery Procedures?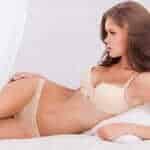 Advanced technologies and affordable treatments have made plastic surgery more popular than ever. In this blog post, board-certified plastic surgeon Dr. Joshua Greenwald discusses today's top plastic surgery procedures.
The Most Popular Procedures of 2017
Almost 1.8 million cosmetic surgical procedures were performed in 2017. Here are the five most popular procedures of 2017:
Breast Augmentation – up 3 percent from the previous year, breast augmentation with implants and/or fat transfer remains the most popular plastic surgery in the United States.
Liposuction – this surgery, used to slim and tone problem areas, saw the largest increase of the top five procedures since 2016 at nearly 5 percent.
Rhinoplasty – also known as nose reshaping or a "nose job," rhinoplasty continues to retain its popularity.
Blepharoplasty – eyelid surgery, on the upper lids, lower lids or both, was the fourth most popular plastic surgery of 2017.
Abdominoplasty – Almost 130,000 patients in the United States underwent tummy tuck surgery last year.
Breast Reductions on the Rise
While breast augmentation continues to be the most popular plastic surgery, breast reduction surgery experienced a dramatic spike in 2017. Reduction mammoplasty, which removes excess tissue and fat in the breast, increased by 11 percent last year. Overly large breasts can lead to a myriad of health concerns, including neck and shoulder pain, back pain and even emotional distress. Whether it is performed for medical or aesthetic reasons, or both, breast reduction surgery can greatly improve a patient's quality of life.
A Rebound Year for Tummy Tucks
After a brief decline in popularity, tummy tucks are back in the spotlight. A common problem area, the abdominal region can hold stubborn pockets of fat that cannot be erased by diet and exercise alone. Last year, the procedure experienced a 2 percent increase from 2016. Age, past pregnancies and genetic predisposition are all factors that can affect your abdomen's skin and underlying muscle. For many patients, improving abdominal contour can only be achieved through abdominoplasty, or tummy tuck surgery.
Only a board-certified plastic surgeon can help you decide if plastic surgery is right for you. Contact us today to schedule a consultation with an experienced plastic surgeon.