Plastic Surgeon Yonkers, NY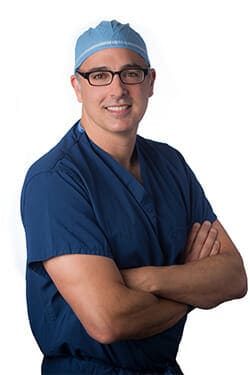 Joshua A. Greenwald, MD, FACS, is a highly skilled Yonkers plastic surgery provider. What sets Dr. Greenwald apart from other Yonkers cosmetic surgery providers is his training, his exceptional results and his team of professionals. Expect nothing but the highest level of service and attention from Dr. Greenwald's entire team.
It can be difficult to walk into a plastic surgeon's office and pinpoint exactly what treatment you think will address your concerns. Dr. Greenwald realizes this, and devotes a lot of time and attention to patients during their initial consultation. He explores all of the possible options with each patient to determine which procedure(s) will best meet his or her needs.
Breast Augmentation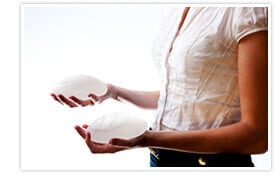 Many women request breast augmentation surgery, with saline or silicone breast implants to enhance their breast profile. Dr. Greenwald performs breast augmentation surgery for patients who would like to increase their cup size or improve the symmetry, appearance or contour of sagging breasts.
Facelift
Many people in their 50s and 60s notice some sagging and loss of elasticity in their facial skin. Fine lines and wrinkles become more prominent resulting in a person feeling they appear much older than he or she feels. A facelift can soften many signs of aging, thus improving the harmony between the inner and outer selves. Dr. Greenwald specializes in advanced facelift surgery techniques. By carefully removing excess tissue and tightening not only the skin but the deeper structures of the face, he can deliver remarkable facial rejuvenation results that look completely natural.
Liposuction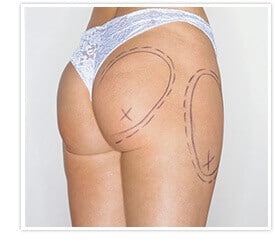 Although some people are able to achieve their ideal figure with diet and exercise alone, many other individuals turn to Dr. Greenwald for help in attaining their dream physique. These individuals are at their ideal weight — or just slightly above it — but they cannot sculpt certain areas of their body due to stubborn localized deposits of fat that are resistant to a nutritious diet and consistent fitness routine.
Liposuction is an outpatient surgical procedure, usually performed under general anesthesia.
Rhinoplasty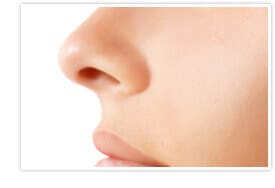 Dr. Greenwald treats all patients with the utmost attentiveness and compassion, consistently delivering highly rewarding aesthetic results. The nose is the central feature of the face, even slight changes to its shape and/or size can greatly enhance the appearance of the whole face. As an accomplished rhinoplasty surgeon, Dr. Greenwald is experienced at reducing prominent humps, refining the tip of the nose and altering the size of the nostrils. Depending on the extent of the reshaping needed, he uses either the open or the closed rhinoplasty technique. Both approaches produce remarkable enhancement results that improve both the appearance and self-confidence of rhinoplasty patients.
Recognizing that undergoing nose surgery can be a complex decision, Dr. Greenwald strives to thoroughly educate his patients. By explaining each procedure in great detail and answering any questions his patients might have, Dr. Greenwald helps them make informed, confident decisions regarding their treatments. In addition, this approach reduces patients' anxiety, which helps lead to better surgical results. To further increase patient comfort, skilled nurses are always at hand to attend to patients' every need and concern.
Tummy Tuck
Over time, skin loses its elastic quality causing it to sag. Major weight loss and pregnancy can compound this problem. Often, once the skin is greatly stretched, it cannot return to a smaller size or shape, no matter how frequently an individual exercises and how consistently he or she eats nutritious meals. In addition, pregnancy can cause a woman's abdominal muscles to become separated or severely weakened (i.e., rectus diastasis), so some women cannot tone their midsection, despite all their efforts. Dr. Greenwald performs abdominoplasty, or "tummy tuck" surgery to address sagging abdominal skin, separated abdominal muscles and stubborn fat throughout the midsection.
Dr. Greenwald's strength as a physician is honing in on the needs of his Yonkers plastic surgery patients, and determining a treatment plan that will yield the most beautiful and natural-looking results. After the treatment plan is determined, Dr. Greenwald and his team explain the procedure(s) in great detail, reviewing pre- and post-operative instructions, what to expect during recovery, information about cost and financing and any other information Dr. Greenwald feels is pertinent.
Plastic surgery at Dr. Greenwald's Yonkers, New York cosmetic surgery facility is a rewarding experience. Dr. Greenwald and his staff are excellent at allaying any fears and going to the greatest extent to ensure the patient is comfortable and relaxed prior to and immediately following their procedure. Should the patient have any questions during their surgical recovery, Dr. Greenwald's team is available around-the-clock. Dr. Greenwald's patients frequently comment on how positive their overall experience is, and are impressed with the professionalism and care provided by Dr. Greenwald and our staff.