Areas That Fat Transfer Can Improve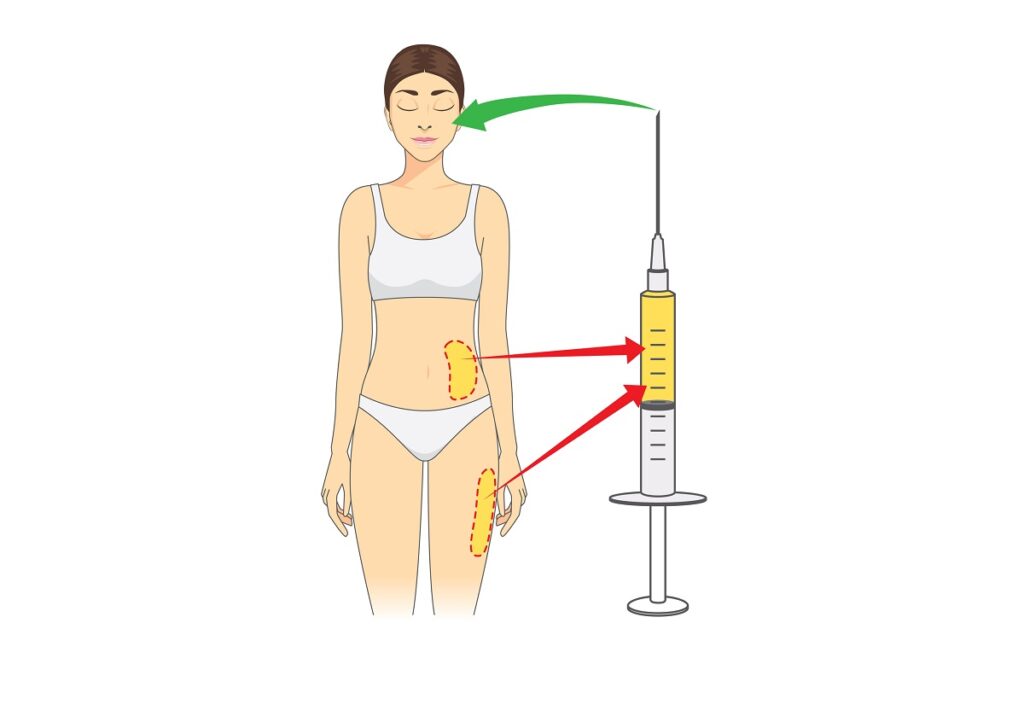 Fat transfer, also known as fat grafting, removes fat from areas where you don't want it and injects it elsewhere to improve appearance. The area from which it was removed becomes more sculpted and the area to which it is added achieves desired volume.
Below Dr. Joshua Greenwald explains where fat transfer is used most often for improvement.
How Fat Transfer Works
During fat transfer, unwanted fat is usually removed from the belly, buttocks or thighs. Whether fat grafting is performed using a local anesthetic or general anesthesia depends on the volume of fat removed.
The process involves extracting fat from the donor area via liposuction, then placing it in a centrifuge. After dead cells and fluids are removed, the fat is then injected into the receiving area. The amount of fat necessary depends on the individual patient and the size of the treatment area. Multiple sessions are usually needed to achieve the desired results.
Areas Treated
Face
Small amounts of fat injected into the face can restore lost volume, resulting in a more youthful look. Skin looks smoother, with improved texture. Lines and creases are filled.
Fat grafting can also be used to create the appearance of higher cheekbones. Sunken eyes can be repaired as well. While dermal fillers are used for similar purposes, fat grafting results last considerably longer.
Hands and Feet
Age takes a toll on the hands and feet. Fat transfer can eradicate wrinkles on the hands and feet while plumping them up. Many people combine this hand rejuvenation with facial fat grafting to eliminate wrinkles there as well. Not much fat needs to be removed for hand or feet treatment, so in some cases the fat extracted is enough to treat these areas plus the face.
Breasts
When used for breast augmentation, fat transfer can boost breast size by one to two cups. It also works for correcting breast asymmetries. For women whose breast cancer surgery left scars behind, fat grafting can smooth out those deformities. The same holds true for patients dealing with breast implant capsular contraction.
Buttocks
A Brazilian butt lift features fat transfer for augmentation. Fat grafting can reshape the buttocks to achieve a rounder, smoother, more contoured look.
Hips
Some women have little differentiation between the waist and hips. Their hips are simply flat. Fat grafting enhances hips, resulting in a more feminine silhouette. The procedure is often referred to as a "hip dip."
Contact Dr. Greenwald
If you would like to know more about fat transfer and whether you are a candidate for this procedure, Dr. Greenwald invites you to schedule an informational consultation. Please contact our office today to request an appointment.