Breast Implant Placement: Over versus Under the Chest Muscle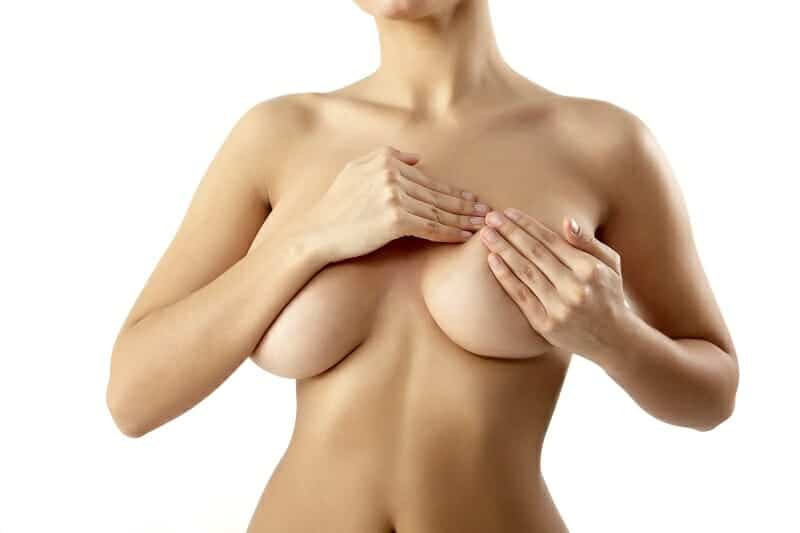 If you have decided to have breast augmentation, you and your surgeon have some important choices to make. You must select your implant size/shape, your surgical incision location and your implant location. Your surgeon can place your implants either under or over your pectoralis (chest) muscle. Read on as our experienced plastic surgeon, Dr. Joshua Greenwald, discusses the differences between these two options.
Placing Implants over the Chest Muscle
Placing breast implants over (or on top of) the chest muscle means that the implants are positioned between the chest muscle and the natural breast tissue. This is known as the subglandular approach. In Dr. Greenwald's opinion, there are several advantages to this approach:
The implant and breast shape are not affected when the chest muscle contracts. If the implants are placed under the chest muscle and the muscle flexes while lifting weights or exercising, the muscle presses down on the implant and can slightly change the implant's shape. Another advantage is that placing implants over the chest muscle is often regarded as a less invasive procedure with a shorter recovery time because the surgery leaves the chest muscle intact.
Placing Implants under the Chest Muscle
Placing implants under the chest muscle (i.e., the submuscular approach) offers its own set of advantages. The muscle provides natural coverage for the implants, so that they look as natural as possible. There is less of a chance of visible implant rippling, and less of a chance of an implant "bottoming out" with the submuscular approach. This approach is particularly beneficial for women with very little native breast tissue. Placing implants under the muscle also helps to slightly shape the upper portion of the breast, putting gentle pressure on it to give it a subtly sloped look (like a teardrop). Many women feel that this is more preferable to an overly round, symmetrical breast shape.
On the other hand, it can be challenging to create noticeable cleavage with the submuscular approach, and the surgery can be slightly longer and more uncomfortable because of the modifications to the muscle.
Deciding What's Right for You
There is a third option: to combine both approaches and tuck the implant halfway under the muscle. This is known as the dual-plane placement. But the approach that is right for you depends on a variety of factors, such as your anatomy, the type of implants you select and the type of results you want. Ultimately Dr. Greenwald is your best source of information and guidance regarding breast implant placement.
To request an appointment with Dr. Greenwald to discuss your treatment options, please call or email our practice today.