Celebrate UV Safety Month with Face Procedures and Treatments to Reduce Sun Damage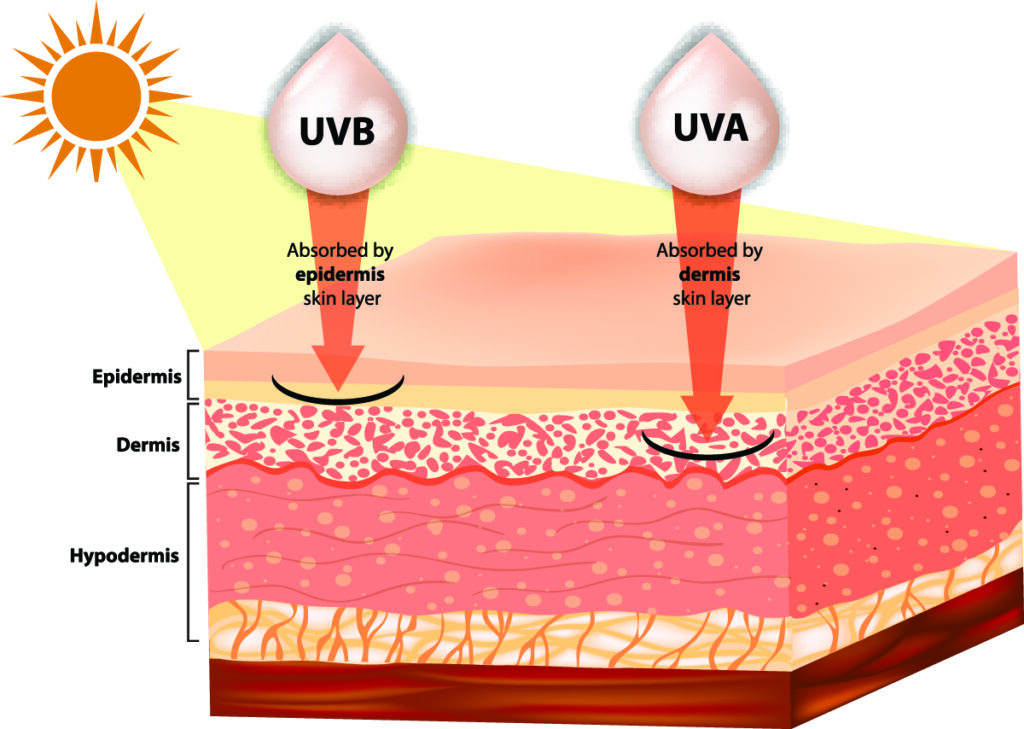 Basking in the sun has several benefits, including soaking up Vitamin D and boosting mental health. Unfortunately, the sun's rays contain harmful ultraviolet (UV) light that can damage your skin, causing premature aging and increasing the risk of skin cancer. July is UV Safety Awareness Month, and our board-certified plastic surgeon in Manhattan wants you to understand the importance of sun protection and how to combat sun-damaged skin.
How Sunlight and UV Rays Affect Your Body
The human body uses the sun to maintain sleeping patterns, releasing melatonin in the evening after sunset. Sunlight helps your skin make Vitamin D for better bone function and health, but sunlight can also wreak havoc on your skin. The sun's rays contain both visible and invisible light rays. Long waves are harmless, but short waves, including UVA and UVB rays, can damage the surface layer (epidermis) and deeper skin tissues (dermis).
UV rays upset skin cells, damaging elastin fibers and causing the skin to thicken, wrinkle, and have a leathery texture and appearance. The skin tissue may thin out like tissue paper as you get older. People who spend a lot of time in the sun without protective measures such as sunscreen, shade, and clothing will age faster than their peers who took precautions and stayed out of the sun.
Healthy skin tissues rely on effective cell turnover, where the epidermis sheds dead skin cells and replaces them with new cells, like when you experience a sunburn that peels and new skin tissue is revealed underneath. As you get older, it's harder for the skin to repair itself, and that breakdown happens faster in skin damaged by UV rays, causing early wrinkling, sunspots, and more visible changes. UV light can also alter genetic material (DNA), causing cells to grow and divide rapidly, forming tumors or lesions that may be harmless or cancerous.
You can protect your skin by using sunscreen with a sun protection factor (SPF) of at least 30 and reapplying every two hours or more frequently if you're swimming or sweating. Wear wide-brimmed hats, sun protective clothing, and stay in the shade when possible.
How to Improve Sun-Damaged Skin
Dr. Greenwald offers various face procedures and non-surgical treatments to improve skin damage caused by UV rays. For loose skin tissue and moderate to severe wrinkling, facelift, neck lift, eyelid surgery, or brow lift may be appropriate to restore a youthful appearance and remove excess skin tissue. Non-surgical options include the Precision Tx laser facelift, Botox, dermal fillers, Fraxel dual laser, and fat injections to restore lost volume, soften lines, and improve skin texture and tone.
If you struggle with skin concerns caused by sun exposure, contact Greenwald Plastic Surgery to schedule a consultation with our board-certified plastic surgeon. Call (914) 421-0113 to book your appointment at our Harrison, Carmel, and Manhattan, New York offices.