Choosing a Breast Size That Feels Right for You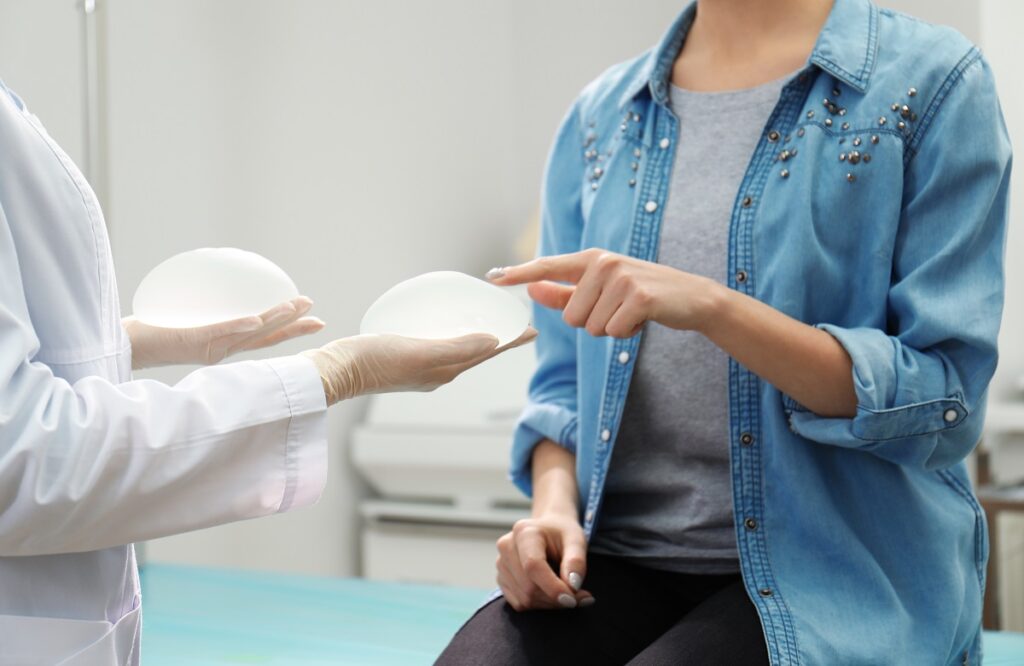 You may know you want larger breasts yet remain unsure about just how big you want them to be. This is a common occurrence among Dr. Joshua Greenwald's patients. While the decision is ultimately up to you, as a board-certified plastic surgeon and breast specialist, he is happy to offer guidance to ensure that you are as thrilled as possible with your results and new breast profile.
Factors to Consider
Your body frame is one of the most important considerations. If you are like most of Dr. Greenwald's patients, you would prefer that your breasts look natural. Having breasts that are in proportion to your body frame is one of the best ways to do that. Shorter women with narrower bodies are normally better off with smaller-sized implants, while women with broader frames can generally use larger sizes to get a similar effect.
Another key factor is your level of physical activity. If you like to jog or play certain sports, it can be more challenging to thrive at these activities with oversized breasts. For that reason, athletic women often choose smaller implants for comfort and ease.
Your clothing taste is also relevant. If you would like to wear outfits that show off a lot of cleavage, then larger implants may be the way to go. On the other hand, if you like the freedom of not wearing a bra, smaller implants can be preferable.
How Dr. Greenwald Can Help
Rarely does a woman arrive at Dr. Greenwald's office knowing the exact implant size she wants. Implants range from 125cc to 1200cc and do not translate directly to a bra cup size, so it can be hard for a woman to gauge without seeing them up close. An average-sized woman typically ends up choosing somewhere between 275cc and 355cc, but tastes differ.
Dr. Greenwald has the Mentor® Volume Sizing System, which you won't find at many plastic surgeons' offices. Using this device, his patients can try on sizes over their natural breasts to see how their breasts will look beneath clothing. Being able to experiment and see what each size looks like is a great way to confirm that you have found the size that feels right and fulfills your aesthetic goals.
Meet with a Master Breast Surgeon
Ultimately, patient satisfaction is the chief concern for Dr. Greenwald. He is proud to use his elite surgical skills to help women achieve their dream breasts. While the size of the implants is one important component of great results, Dr. Greenwald's ability to achieve appealing, natural contours with minimal scarring is what makes him one of the most trusted surgeons in Harrison, Carmel and Manhattan, New York. Please call (914) 421-0113 for a consultation.