Does Your Age Matter When Considering Breast Augmentation?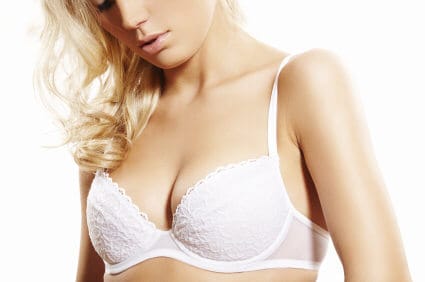 The American Society of Plastic Surgeons (ASPS) recommends that women be at least 18 years old before undergoing breast augmentation surgery. So long as you meet this and a few other requirements, like being in good overall health, you are most likely a good candidate for the procedure.
In fact, women of all ages choose to have breast augmentation, each for her own individual reasons. By scheduling a consultation with Dr. Joshua Greenwald, a leading New York City Board Certified plastic surgery specialist, you can determine whether or not you are a good candidate for this procedure. But before surgery, there are also some key questions you should ask yourself.
Considerations for Women in their 20s, 30s and 40s
Before deciding to undergo breast augmentation surgery, women in their early 20s are encouraged to first consider whether their breasts are fully developed. Because the size and shape of breasts change over time due to the continued development of breast tissue, the aesthetic result of implants could be different than what the woman originally intended.
A question that women in their mid-20s and early 30s should ask themselves before this surgery is whether they are planning on having children. Breast size and shape change during and after pregnancy, which can cause sagging breasts even if a woman has implants.
Women in their mid-30s and 40s are often good candidates for breast augmentation surgery because their breasts are fully developed and they're often finished having children, and are still generally in good health.
Considerations for Women in their 50s and Older
Whether they wish to rejuvenate their figure after having children or bring back some of the confidence of their youthful self, women in their 50s and older are still great candidates for breast enhancement surgery. Though their age itself isn't a factor, there are still special considerations for this age group, such as:
Overall health. Poor health weakens a woman's body, aggravating or postponing the healing process.
Skin health. To be considered a good candidate for breast augmentation, a woman's skin must be firm enough to support breast implants and heal well. If skin health is poor, this will affect the look and durability of breast implants as well as the severity of scarring.
More involved mammograms. Though the presence of breast implants has no impact, positive or negative, on cancer risk, it impairs visibility of breast tissue during a mammogram. Because of this, women with breast implants will need a more time-consuming diagnostic mammogram (as opposed to a standard screening mammography) to adequately check the breast tissue surrounding the implants.
Consult Dr. Greenwald
Still have questions? Schedule a consultation with Dr. Greenwald. His warm and supportive environment encourages patients to openly communicate their goals, questions and concerns with confidence. Dr. Greenwald's practice can be reached at (914) 421-0113.