How Aging Affects the Neck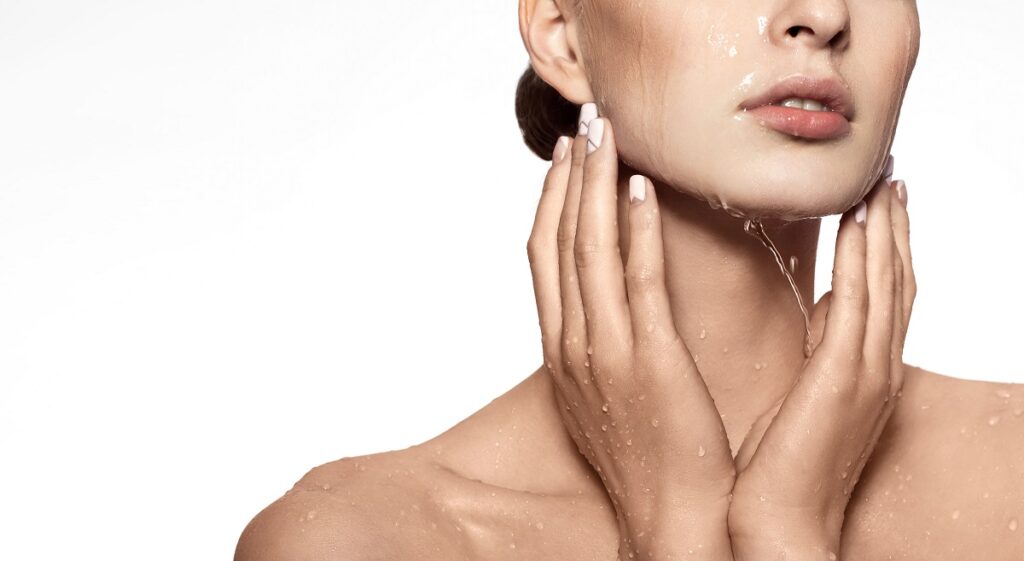 If you are concerned about the effects of aging on your appearance, you probably spend a lot of time and effort caring for the space between your chin and forehead. But ask yourself: are you giving your neck the same attention? Many people overlook the neck, neglecting to give it the TLC it needs — until all of a sudden the area becomes a big cosmetic concern.
In this post, Dr. Joshua Greenwald explains the effects of aging on the neck, and discusses treatments to restore a youthful and graceful appearance.
Common Aesthetic Concerns
Aging takes quite a toll on the neck. With age, the body's production of collagen and elastin — the building blocks of firm, smooth skin — declines, triggering the appearance of wrinkles and creases. Loose skin starts to sag off the neck and along the jawline, succumbing to the effects of gravity. The platysma muscles of the neck also start to sag and protrude, creating vertical muscle "cords" or "bands." Finally, excess fat deposits can accumulate on the neck and under the chin, obscuring what used to be an elegant neck contour.
Reverse Signs of Aging Around the Neck
Botox
Just starting to see wrinkles and creases on your neck or visible platysma muscle bands? You may not need surgery to correct these problems. Well-placed Botox injections can relax targeted muscles in your neck, smoothing overlying lines and minimizing the appearance of bands or cords.
Neck liposuction
If you are primarily concerned about excess fat on your neck and chin, and your skin has retained a healthy amount of elasticity, neck liposuction may be a suitable solution. Dr. Greenwald can carefully remove selected fat deposits on your neck and under your chin to create a leaner and more graceful neck contour. Before recommending this option, he will evaluate your skin tone to ensure it can "snap back" smoothly over your neck after the fat has been removed.
Neck lift
If you are looking for a comprehensive answer to aging around your neck and jawline, neck lift is it. During the procedure, Dr. Greenwald removes excess sagging skin and fat and tightens the remaining skin and loose muscles. The recovery is slightly longer than that of neck liposuction, but the results are more dramatic.
Neck lift can also be incorporated into facelift surgery to simultaneously treat the middle and lower areas of your face and neck.
Contact Dr. Greenwald Today
To learn more about anti-aging solutions for your neck, Dr. Greenwald encourages you to schedule a personal consultation. Call or email us today to request an appointment.