How Soon Should You Get Fillers Before an Event?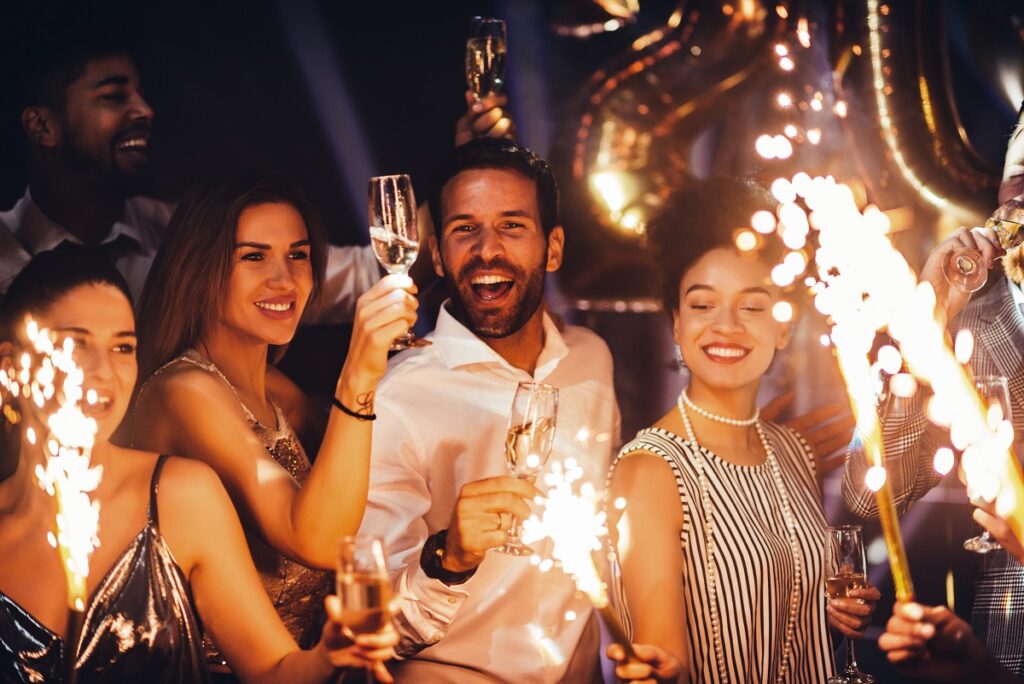 As the holiday season approaches, many of us are preparing to look our best at the social events that will fill our calendars in the coming months. We all want to look good in those seasonal photos! Fillers are an easy, nonsurgical way to minimize fine lines and wrinkles and create a refreshed, youthful look for the upcoming holiday season and New Year.
What are Fillers?
Dermal fillers consist of FDA-approved gel-like substances. Fillers are affordable and are easily injected beneath the skin and can smooth lines, soften creases, restore volume or emphasize facial contours. Fillers are also used to plump the lips or sometimes even to improve facial feature symmetry.
Types of fillers include temporary (like collagen-based fillers, hyaluronic acid-based fillers and calcium hydroxyapatite), semi-permanent or permanent. Some examples of filler products are:
Collagen-based: Cosmoderm, Cosmoplast, Evolence
Semi-permanent: Radiesse, Sculptra
Permanent: Bellafill
What To Expect: Results and Recovery Time
Filler injections are a non-surgical treatment and can be completed in the office. Results are often immediately noticeable, with some patients experiencing minor bruising and swelling which subsides in the following days. Normal activities can be resumed immediately for most patients.
The duration of the results varies depending on the individual patient, the type of filler product used and the area of injection. In general, the denser the injectable and the more deeply it is injected, the longer lasting the results. Repeated treatments can create continued effects. Hyaluronic acid fillers tend to last six to 18 months, whereas synthetic fillers are not easily absorbed by the body and last longer.
When to Get Fillers Before Your Special Event
So, what is the ideal amount of time before your big event to schedule your filler procedure? We suggest that you schedule the procedure at least two weeks before your special day for facial injections and three weeks before for lip injections. During this time, you will recover from any visible bruising or swelling. For some procedures, multiple injections over the course of three to four months are necessary for full effects, which may last up to two years.
Within two weeks after fillers, you will generally see the settled effects of the filler, and the initial minor bruising, swelling or redness will have subsided, leaving you ready to celebrate that special occasion with confidence. Whether it be a holiday, school, sporting, wedding, party or other event, fillers are a simple, non-surgical way to look and feel your best with minimal recovery time.
To Learn More
Dr. Greenwald offers a range of fillers, including Botox, Juvederm, Radiesse and Restylane. He has performed thousands of non-surgical procedures, and his practice is regularly an Allergan top 100 practice for cosmetic injectables. Dr. Greenwald is available to speak with you about filler options that may best suit your needs. Schedule a consultation today at one of his three New York locations in Harrison, Carmel or Manhattan.