Is There a Non-Surgical Solution for Gynecomastia?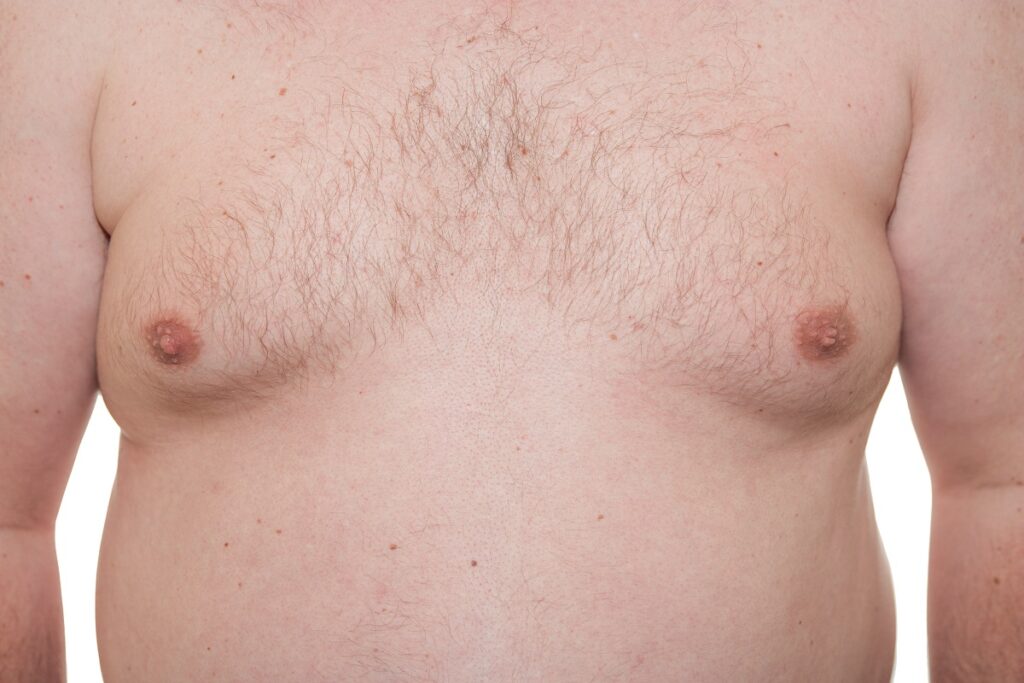 Dr. Joshua Greenwald frequently consults with men who have gynecomastia, or enlarged, woman-like breasts. Some of these men want a more chiseled chest but hesitate at the thought of surgical treatment — either because of the time required to recover, concerns about scarring or other fears. Thus, the prospect of treating gynecomastia with non-surgical solutions is commonly broached.
Whether gynecomastia can be treated non-surgically depends on the circumstances of the case — namely the anatomy of the breasts. Read on to learn more.
Treating Gynecomastia Without Surgery
Non-surgical treatments are only recommended in cases where the enlarged breasts are caused by the accumulation of adipose (fat) tissue. These cases are classified as "pseudo-gynecomastia" and not true gynecomastia.
One option for mild cases of pseudo-gynecomastia is CoolSculpting, which uses cryolipolysis technology to freeze and destroy unwanted fat (the body then naturally eliminates the fat). CoolSculpting can help get rid of mild to moderate amounts of unwanted chest fat and create a more masculine look in the patient's upper body.
Unfortunately, CoolSculpting will not work for every case of pseudo-gynecomastia or true gynecomastia. For men whose enlarged breasts are due to glandular tissue or a combination of glandular and fat tissue, surgical breast reduction is the more suitable solution.
What Does Male Breast Reduction Entail?
During male breast reduction, the glandular tissue on the chest is surgically excised through small incisions, and excess fat and skin are also removed. Oversized areolas can be reduced or repositioned higher on the chest if desired. The incisions for male breast reduction are strategically placed in the natural creases and transitions of the skin, including around the edge of the areola, for discreet-looking scars.
Male breast reduction is not the only surgical solution for gynecomastia. Men whose breasts are made up of solely fat but have a hard time getting rid of it through weight loss measures or non-surgical treatment, may opt for liposuction. During liposuction, a slender tube called a cannula breaks up and suctions unwanted fat from the breasts to create a flatter, firmer contour.
Recovering from male breast reduction and chest liposuction is usually quicker and more comfortable than patients expect. Many are back to work and their normal routine within a week or two, and back in the gym within four to six weeks.
Contact Dr. Greenwald Today
If you are unsure of how to treat your gynecomastia, a consultation with Dr. Greenwald can clarify your options. He will evaluate your chest and provide his recommendations for the most effective solutions.
To request an appointment with Dr. Greenwald, please call or email our office today.