National Breastfeeding Month: Why Women Look to Breast Surgery After Nursing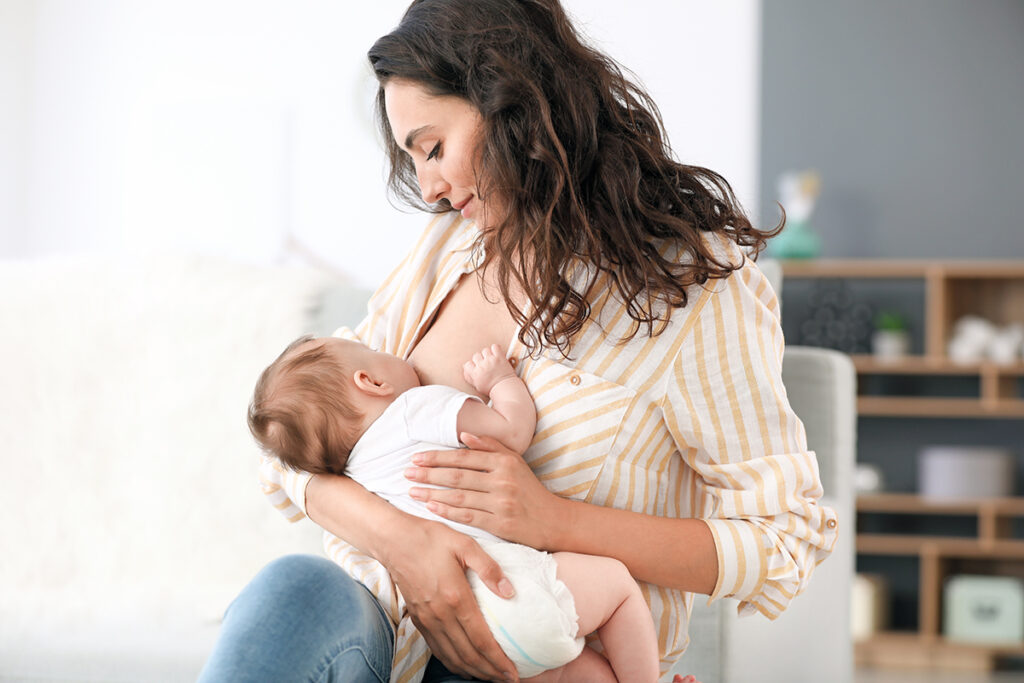 Pregnancy and breastfeeding change your body in many ways. Many women struggle with their breast appearance after childbearing and lactation and look to breast surgery to restore a youthful bust. Dr. Joshua Greenwald offers breast lift, breast augmentation, and breast reduction in Manhattan to give women back their pre-baby breast appearance.
How Do Breasts Change During and After Lactation?
Breasts often lose their youthful volume and placement after breastfeeding. Lactation forms denser breast tissue, and when a woman stops nursing, her natural breast tissue may look and feel differently than before children. The milk flow may cause the skin tissue to stretch, creating an elongated or pendulous appearance. These changes also affect the nipples, altering their shape.
It's normal for women to miss their perky, voluptuous breasts when they stop nursing. While healthy lifestyle choices can help women slim down to their former size, diet and exercise have no effect on drooping or deflated breasts. Breast augmentation and breast lift are popular plastic surgeries for women after breastfeeding.
When to Have Breast Surgery After Breastfeeding
Women interested in breast lift, breast implants, or another breast procedure must be finished breastfeeding. You should wait up to six months after lactation stops to give the breasts time to adjust and settle into their final shape. It's best to wait until you've finished growing your family because future pregnancies may impact your results.
If you're considering breast rejuvenation, schedule a consultation with a board-certified plastic surgeon, such as Dr. Greenwald, to discuss the timeline and determine the right breast surgery for your unique needs.
Types of Breast Surgery After Breastfeeding
Breast lift and breast enhancement are the most common procedures for women who are no longer pregnant or nursing. Both breast surgeries can dramatically improve the appearance of postpartum breasts, which may appear saggy, flat, or empty.
Breast Lift
Breast lift elevates the tissues to a higher position on the chest wall, removes loose skin, and reshapes natural breast tissue for a firmer, more youthful contour. Severe breast sagging may require repositioning the nipples and areolas. Breast lift is often combined with breast augmentation.
Breast Augmentation
Breast augmentation enhances your bust and restores lost volume in the upper pole of the breasts. The procedure uses saline or silicone breast implants, though fat grafting may provide modest enhancement.
Breast Reduction
Some women may find that their breasts have grown significantly through the childbearing process and breastfeeding journey. Breast reduction can remove excess breast tissue and elevate the breasts for women who struggle with painful symptoms associated with macromastia (overly large breasts) that overpower their frame.
August is National Breastfeeding Month. Schedule your consultation to discuss breast surgery after nursing with Dr. Greenwald. Contact Greenwald Plastic Surgery in Harrison, Carmel, and Manhattan, New York, at (914) 421-0113.