The Incredible Benefits of Tummy Tuck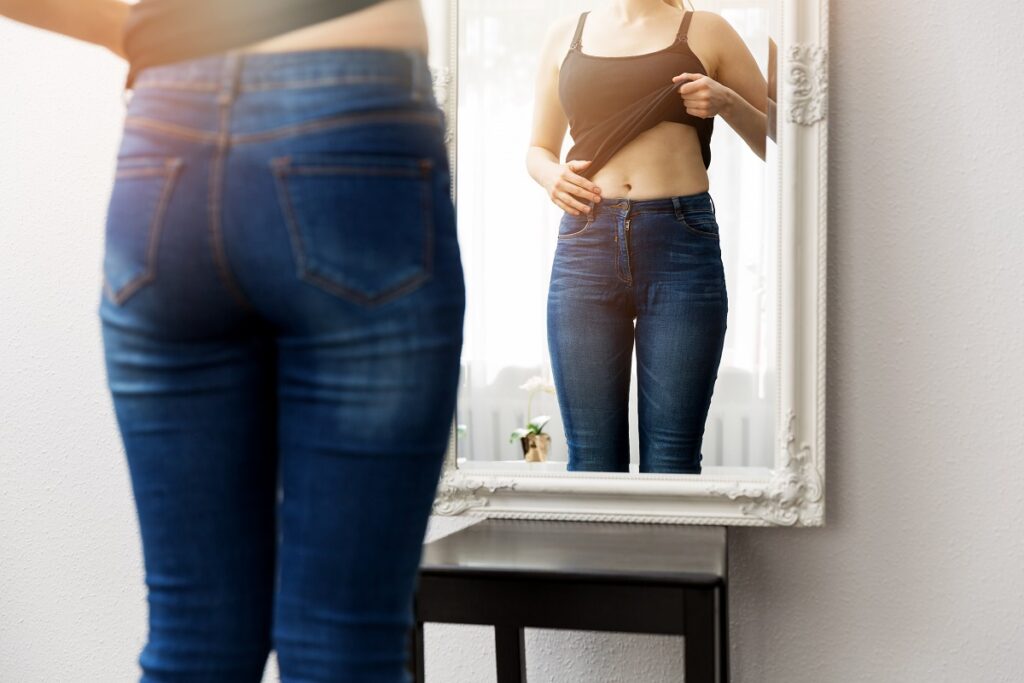 If you have always been self-conscious of your stomach, or you miss the flat, toned stomach you had before children, tummy tuck can help. The procedure can completely make over your midsection, vastly improving the way you look and feel.
You are probably most familiar with the cosmetic benefits of tummy tuck. The procedure creates a slimmer and firmer-looking stomach by removing excess skin and fat, tightening the abdominal muscles and re-draping the skin. Sometimes tummy tuck can even remove stretch marks, depending on whether the marks are located on the skin that is removed during surgery.
But tummy tuck offers more than just aesthetic benefits; the procedure can also improve your personal comfort, health and physical function. Read on as Dr. Joshua Greenwald explains more of the incredible rewards of tummy tuck.
The Medical Benefits of Tummy Tuck
Folds of loose abdominal skin are uncomfortable — they can make it difficult to run, jump or bike, and bulge over your pant waistline when you sit down. Excess skin may also be prone to infection, irritation and rashes. Tummy tuck removes the redundant skin not only to benefit your appearance, but also to improve your personal comfort and health. If you have a lot of excess skin, you may find that the removal of this skin makes exercise and other physical activities less physically taxing.
Tummy tuck has also been shown to reduce stress urinary incontinence, a condition in which pressure on the bladder and urethra causes leakage brought on by sneezing, coughing or laughing. If you suffer from bladder control issues, Dr. Greenwald can create a slight obstruction using soft tissue near your pelvic area to help reduce leakage.
Another medical benefit of tummy tuck is that by tightening weak abdominal muscles and firming the stomach, the procedure can improve your posture and possibly relieve certain types of back pain related to weak muscles.
Finally, tummy tuck can also be useful in the correction of a ventral hernia, which develops when abdominal or intestinal tissue protrudes through the abdominal wall and creates a pouch or sack. If you developed a ventral hernia after having children, you will be pleased to learn that you can have the hernia repaired during tummy tuck surgery.
Look and Feel Your Best
Don't overlook the fact that tummy tuck is often associated with a significant boost of self-confidence. Looking and feeling your best can positively influence every aspect of your life, from your personal relationships to your professional prospects. Life looks a lot brighter after surgery!
Looking to reap the rewards of tummy tuck for yourself? Call or email us today to request an appointment with Dr. Greenwald.