What Can You Do About Forehead Wrinkles?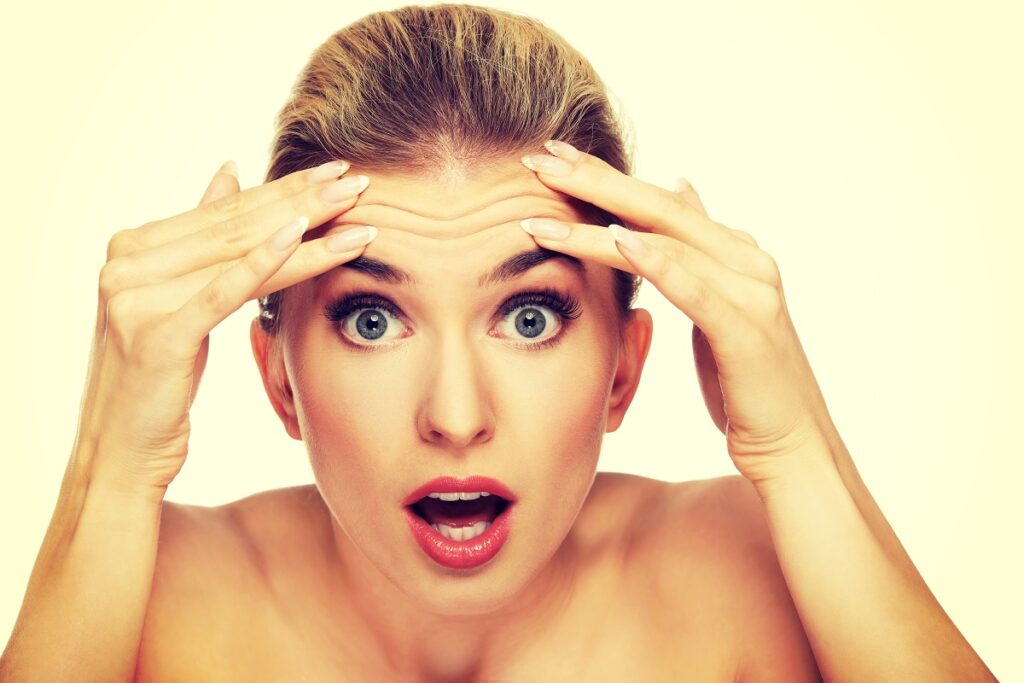 As we age, our body produces less collagen, a protein that keeps skin taut and smooth. As collagen levels drop, wrinkles appear. Forehead wrinkles do more than make us look old. These lines can make us appear tired or angry. Dr. Joshua Greenwald explains what you can do to lessen the appearance of forehead wrinkles.
Botox
Botox was originally approved by the FDA for the treatment of migraines. Patients receiving these injections noticed not only migraine improvement, but that forehead wrinkles were diminishing. Thus, a whole new era in cosmetic wrinkle treatment dawned.
Today, Botox is still among the best ways to treat forehead wrinkles. It works by relaxing the muscles into which it is injected, causing wrinkles to diminish and the skin to become smoother. There's no downtime and you should notice a difference within a few days.
Results should last for three to four months. After that, regular touch-ups should relax forehead wrinkles.
Brow Lift
A brow lift, also known as a forehead lift, can take years off your face and correct deep frown lines. It also eliminates sagging eyebrows and the frown lines, or 11s, between the brows.
There are several methods for performing brow lifts, and your plastic surgeon will discuss the best one for your purposes. Depending on the procedure, the recovery period takes between 10 and 21 days. The full effect is evident within six months of the surgery.
Brow lift is considered a semi-permanent procedure. Over time, forehead wrinkles may reappear, but they are never as deep as they were prior to the operation.
Forehead Wrinkle Prevention
An ounce of prevention is always worth a pound of cure. Although developing forehead wrinkles is a natural part of aging, there are ways to keep them at bay for as long as possible. This includes:
Wearing sunscreen outdoors, no matter the season
Using moisturizers containing hyaluronic acid to plump skin
Following a healthy diet
Exercising regularly
Getting sufficient sleep
If you smoke, quit. Besides all the other health problems attributed to smoking, it exacerbates wrinkle formation. Manage stress as much as possible. Stress contributes to wrinkle development in various ways. Stressed individuals are more likely to make facial expressions, such as brow furrowing, which deepens forehead wrinkles.
Contact Dr. Greenwald
If you would like to know more about options for your forehead wrinkles and the best options for all facial wrinkles, Dr. Greenwald invites you to schedule an informational consultation. Please contact our office today to request an appointment.