What Causes Tubular Breasts and How Breast Surgery Can Improve Your Bust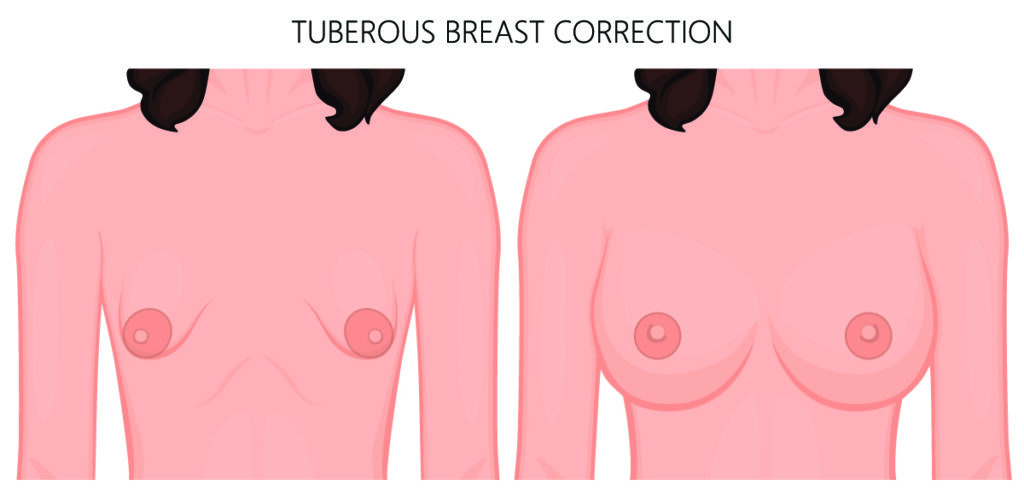 A woman's breasts offer a sense of femininity, especially for young women going through puberty. When the breasts don't develop correctly, it can cause low self-esteem and embarrassment. Tuberous breasts are a breast deformity often occurring during puberty and can be challenging to treat. Dr. Joshua Greenwald is a board-certified plastic surgeon specializing in tubular breast correction.
What Causes Tubular Breasts?
Tuberous breasts are also called lower-pole hypoplastic breasts or narrow-based breasts. The condition is a rare anomaly with unknown causes that may affect just one breast. Research indicates tubular breasts occur bilaterally in at least 59% of cases, causing asymmetric and abnormally shaped breasts. Tuberous breasts may have puffy areolas, a high inframammary fold (breast crease), and deficient breast tissue and skin. The breasts are typically spaced far apart on the chest wall.
How Are Tubular Breasts Fixed?
Breast surgery is necessary to improve the appearance of tuberous breasts and works to correct the size, shape, and symmetry of the bust. Tubular breast correction requires more than breast augmentation; a customized surgical approach with breast implants, nipple correction, and mastopexy (breast lift) is often necessary. Dr. Greenwald develops a unique surgical plan for each patient presenting with tuberous breasts and will walk you through the procedure.
While tubular breast correction is highly individualized, the procedure will likely include saline or silicone breast implants. Some patients may qualify for fat grafting or fat transfer, which harvests unwanted fat from another body area and injects the purified cells into the breast tissues. A periareolar approach is typically used for tubular breasts, using an incision around the nipple-areolar complex so the scar is concealed within the darker pigment.
Tubular breast correction lowers the abnormal breast fold for a more natural appearance and divides the inferior breast parenchyma (functional elements of the breasts) to expand the bottom portion of the breasts. Dense or fibrous tissue is removed, and submuscular placement is used to position the breast implant(s). Dr. Greenwald may use the donut breast lift approach (also called periareolar or Benelli breast lift) to reduce areola puffiness and decrease nipple size.
Is Tubular Breast Correction Right for You?
Dr. Greenwald has helped many young women improve the appearance of tuberous breasts for better self-confidence and more functional breasts. He will discuss the benefits and risks during your consultation, and you can view the before and after gallery to see images of previous patients. Breast surgery patients with tubular breast correction are often the most satisfied patients.
Contact Greenwald Plastic Surgery in Harrison, Carmel, and Manhattan, New York, to schedule an appointment with our board-certified plastic surgeon. Call (914) 421-0113 to book your appointment with Joshua Greenwald, MD, FACS.