What Happens to Eyelids as You Age?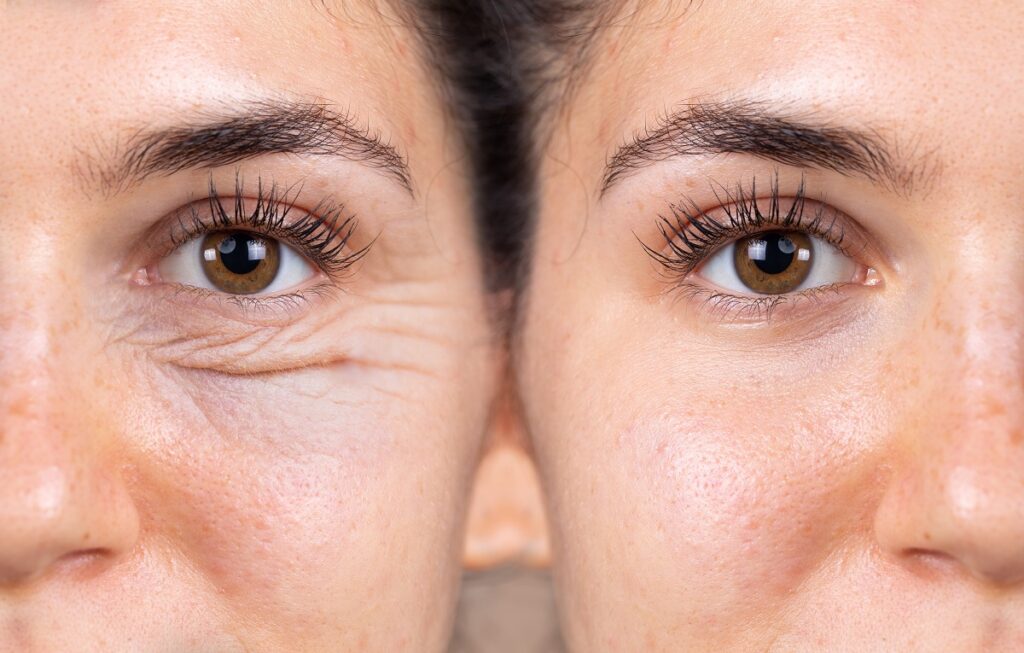 Many people consider their eyes to be one of their best features — at least until they start to get older. If you have started to see some changes to your eyelids or are concerned about impending aesthetic changes to your eyes, board-certified plastic surgeon Dr. Joshua Greenwald has provided a brief explanation about common changes people experience around their eyes as they age. For patients who wish to restore the previous, younger appearance of their eyes, the good news is that cosmetic procedures are effective.
Upper Eyelid
The eyelid skin gets increasingly loose and thin. Most lids also gradually become puffier, which makes the lids appear heavier and the face more tired overall. Sagging skin and excess fat can cause the eyelid to droop, further exaggerating these qualities.
Additionally, the lid loses its crease. Youthful faces tend to have a strongly defined crease, which separates the eyelid from the face and eyebrow above. Over time, this crease loses its prominence. This region also loses fat, which causes the eyes to look more sunken in the head.
Lower Eyelid
While you may assume that aging skin and tissue are to blame for aging beneath the eye, surprisingly it is the aging bone beneath the skin that is responsible for most of the changes to the lower eyelid region. The bone gradually atrophies (losing density), which causes eyebags to bulge. Fat can also sag and accumulate in this area, which enhances that bulge further. In turn, these grooves become more prominent, and the eyelids get looser.
Cosmetic Procedures That Can Help
Dr. Greenwald regularly helps patients to rejuvenate their eyes with blepharoplasty. With upper eyelid surgery he removes the excess skin and fat to elevate the position of the eyelid, thereby minimizing drooping and puffiness. With lower eyelid surgery, he removes and repositions fat to fill in the eyebags and achieve a more rested appearance. These procedures can be performed alone or in tandem, depending on your personal preferences.
If you do not wish to undergo surgery, dermal fillers like Juvederm and Restylane are successful at adding volume to the hollow spaces beneath the eyes. With strategically placed injections, the bags beneath the eyes are smoothed out. Because injectable fillers are temporary, you must return for touch-ups every several months to maintain the results.
Make an Appointment
To discuss ways to reverse the signs of aging around your eyes, come visit one of the most respected surgeons in New York. Schedule a consultation with Dr. Greenwald online or at his Harrison, Carmel and Manhattan, NY offices.