Why and When Do Men Choose Plastic Surgery for Their Face and Body?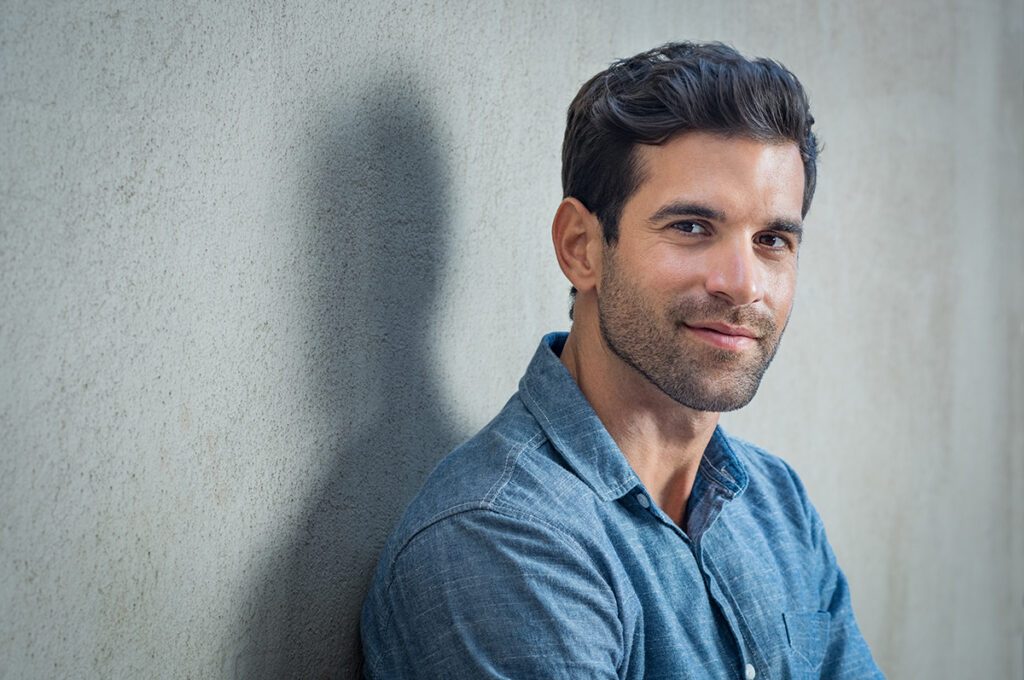 Looking young and fit is a common concern for men, especially in their 30s and older, when wrinkles and the effects of smoking and sun exposure settle in. Appearing youthful benefits many areas of a man's life, from more opportunities in their career to a wider dating pool. Men seek plastic surgery at all ages to enhance their face and body, but they have different goals than women. Male patients often want a balanced nose, facial rejuvenation, or a trimmer waistline; others may wish to address a medical condition, such as gynecomastia. Dr. Joshua Greenwald is a board-certified plastic surgeon offering a wide range of male plastic surgeries in Carmel.
What Plastic Surgeries Are Popular Among Men?
According to the American Society of Plastic Surgeons, 289,360 men had plastic surgery in 2020. The most popular procedures were liposuction, eyelid surgery, nose reshaping, cheek implants, and ear surgery. For non-surgical treatments, Botox was the most common. Most patients were between 30 and 69 when they had their plastic surgery.
Male breast reduction to address enlarged male breasts (gynecomastia) and tummy tuck are also commonly performed on men to provide a more masculine chest and abdominal contour.
Reasons Men Have Plastic Surgery
Improving your cosmetic concerns with your face and body can improve your self-confidence and lead to a more positive outlook on life. When you're happy with your appearance, you may be more outgoing and be more likely to ask that special someone out or pursue a promotion at work.
Many men pursue plastic surgery to achieve a youthful, virile facial appearance with a chiseled jawline and defined facial features. Facial plastic surgery for men can address heavy jowls, sagging skin, drooping eyelids, and neck changes. Injectables are another enticing option for men because they provide quick and immediate results that are temporary, giving men control over their appearance as signs of aging evolve. Dr. Greenwald offers facelift, brow lift, eyelid surgery, rhinoplasty, and fat injections for men wishing to improve facial concerns.
Body contouring appeals to men who want a trimmer, more sculpted body shape. Hi-definition liposuction techniques can create the illusion of sculpted abs with precise fat removal. Male breast reduction for gynecomastia, or liposuction of the chest, can provide a smoother shape than men can achieve in the gym alone. Liposuction reduces the "spare tire" that tends to accumulate in men as they age and eliminates love handles when diet and exercise fail to improve these areas. Dr. Greenwald offers male breast reduction, tummy tuck, liposuction, lower body lift, and non-surgical fat removal with CoolSculpting, for male patients struggling with their body shape.
If you're interested in male plastic surgery, schedule a consultation with Dr. Greenwald at Greenwald Plastic Surgery today. Contact our Harrison, Manhattan, and Carmel, New York offices at (914) 421-0133.