Why Patients Who Want a Quick Recovery from Breast Augmentation Choose Dr. Greenwald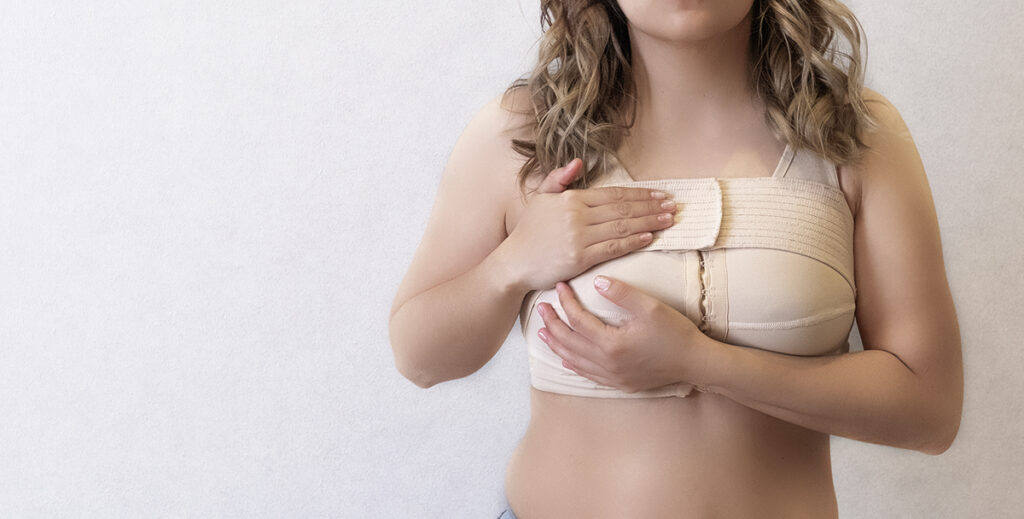 Hundreds of thousands of women choose breast augmentation every year to achieve their ideal bust size and shape, but the procedure typically involves a lengthy recovery. Quick recovery breast augmentation, or rapid recovery breast augmentation, is gaining popularity for providing natural-looking results while cutting healing time down to as few as 24 hours. Board-certified plastic surgeon Dr. Joshua Greenwald is a top New York doctor who can enhance your breast size with the quick recovery technique.
New patients regularly seek Dr. Greenwald for breast surgery due to his excellent reputation, kind bedside manner, and ability to deliver remarkable outcomes. Patients who choose Greenwald Plastic Surgery know they're in skilled hands.
How Does Quick Recovery Breast Augmentation Reduce Healing Time?
Our plastic surgeon uses special surgical techniques to reduce the trauma to the breasts and surrounding tissues, minimizing pain and healing time. Quick recovery breast surgery differs from traditional breast augmentation in forming the breast implant pocket. Instead of blunt dissection, which involves a small incision and a hockey-stick-like tool called a dissector, Dr. Greenwald uses heat dissection (or electrocautery) to avoid excess bleeding and tissue damage.
The theory behind the rapid recovery method is that the heat cauterizes the blood vessels before they can break and leak into surrounding tissues in the muscle and ribs. That minimizes the damage in the surgical area, cutting down on bleeding, swelling, and bruising. This technique also makes Dr. Greenwald more efficient, as quick-recovery breast surgeries typically take 30 to 45 minutes.
Precise incisions and cauterization mean less manipulation of the breasts and nearby structures. The quick-recovery technique doesn't require post-op surgical drains, and patients may return to their everyday activities within 24 to 48 hours. While women will still have weight and exercise restrictions, they can return to the gym sooner than they can after traditional breast augmentation (three weeks instead of six).
Quick-recovery breast augmentation typically leads patients to require little to no pain medicines, and the discomfort after surgery can often be managed with over-the-counter drugs. However, every patient is unique; some may require more pain management and recovery time. Generally, most patients experience minimal bruising and pain.
The breast implant volume will also impact recovery time. Dr. Greenwald often recommends enhancing the breasts to a size that complements your figure and looks proportionate. The results look natural and allow the body to heal more easily than with an overly large implant.
Why Choose Dr. Greenwald in New York
The goal of quick-recovery breast augmentation is to reduce healing time without sacrificing quality results, and much of that relies on the surgeon's skill and experience. Dr. Greenwald received his training at the widely recognized Emory University Division of Plastic Surgery. He is board-certified by the American Board of Plastic Surgery and has been recognized as a "Top Doc" by Castle Connolly and "Best of Westchester Doctor" by Westchester magazine for 11 consecutive years and counting. View the before and after gallery to see what Dr. Greenwald can do for you and your breast goals.
Schedule an in-person or virtual consultation at Greenwald Plastic Surgery by calling (914) 421-0113. We have offices in Harrison, Carmel, and Manhattan, New York.